1 Jun 2017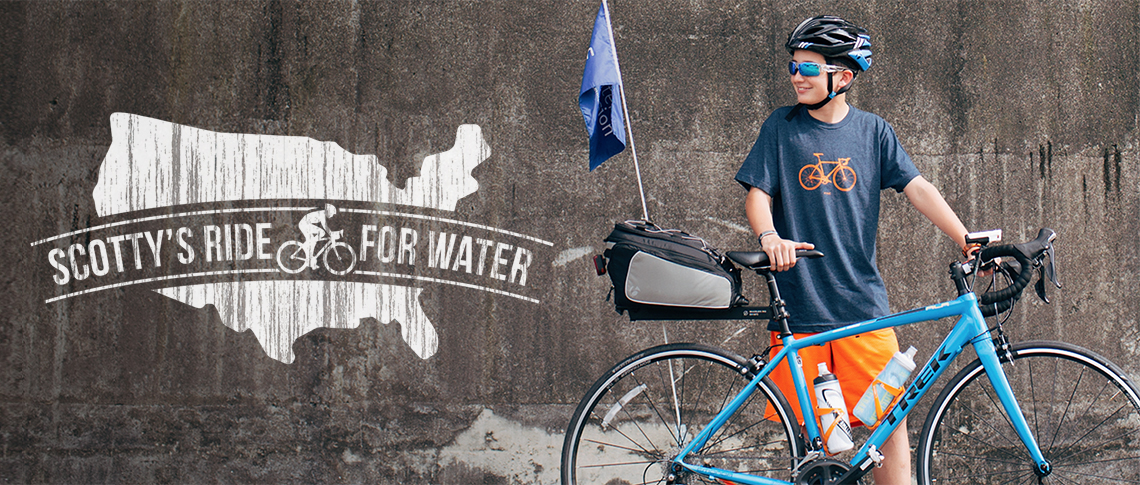 Scotty Parker is a 13-year-old boy from Charleston, South Carolina. When he was 7 years old, he learned about the 1.8 billion people in the world living without access to safe, clean water. At the age of 10, Scotty did a bike ride through South Carolina and raised $70,000. This year, Scotty set his mind to raise $500,000 and has decided to bike from California to South Carolina. According to Scotty's Ride for Water's website, "Scotty has never let his young age hold him back. He is incredibly humble yet confident in his ability to change the world."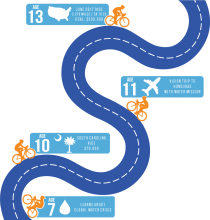 The ride begins on June 3rd and will last 8 weeks. It starts in Los Angeles, California, and ends in Charleston, South Carolina. The ride includes the San Bernardino Mountains, Mojave Desert, Painted Desert, Petrified Forest, no man's land in New Mexico, crossing the Mississippi River, traversing the Ozark and the Smokey Mountains. Cyclists will be traveling on historic Route 66 and passing through major cities like Santa Monica CA, Winslow AZ, Albuquerque NM, Tulsa OK, Oklahoma City OK, Joplin MO, Berea KY, Asheville NC, Greenville SC, and of course Charleston SC.
The bikers are passionate about the cause since an average of 2,300 people every day die from diseases caused by inadequate drinking water, sanitation, and hygiene. Profits raised in Scotty's coast-to-coast ride will benefit Water Mission, whose headquarters is in North Charleston. They invest in the future by empowering communities in North, South, and Central America with safe water. Water Mission has a patented process that includes assessment, implementation to community development, and follow-up support. They build self-sustaining solutions that have been successful in 52 countries so far, giving 3 million people access to safe water.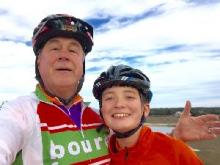 Akers Ellis' very own Peter Conway is participating in Scotty's ride. He also participated in Scotty's first ride around South Carolina a few years back. Peter's personal fundraising page says, "In 2010, a friend and I accomplished an incredible feat – we rode our bicycles across the USA! 3000 miles! San Diego to St. Augustine! Crossing that dream off my 'Bucket List,' I knew I would never do that again. One and done. Then enter Scotty Parker, a boy with a dream to ride his bike across the USA. But not for a bucket list, but to help thousands of people who carry heavy buckets every day for many miles just to get water to drink. And often the water they carry makes them sick. They deserve better, so Scotty wants to ride to raise money to help them. A vision like that makes one get back on the bike. I want to join with Scotty in his cross-country ride to bring clean water to thousands, to get rid of those buckets!"
Akers Ellis is in full support of Peter, Scotty, and all the other riders and wish them well as they begin their journey. We also ask for donations to support the worthy cause and help Scotty reach his goal of $500,000.