Thought to be one of the oldest living organisms in the U.S., the Angel Oak Tree is estimated to be more than 400-500 years old. The magnificent tree stands 66.5 ft tall and measures 28 ft in circumference, producing shade that covers an incredible 17,200 square feet. From tip to tip, the tree's longest branch measures 187 ft. While some contend that the Angel Oak Tree is nearly 1,500 years old, most believe that the more conservative estimates are more accurate.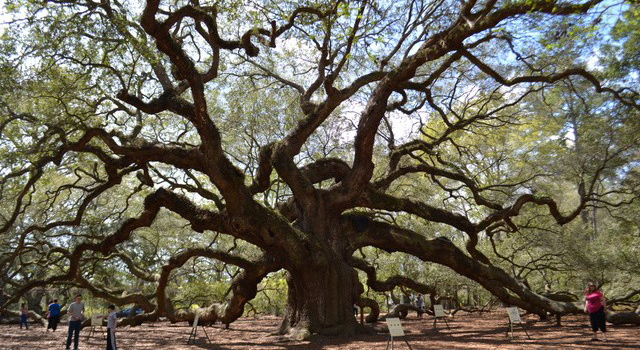 On nearly everyone's top ten list of things to do in Charleston, SC, the Angel Oak is an absolute must-see for anyone visiting the area. Although it is actually located on John's Island, the tree has come to symbolize Charleston, with most people assuming that is where the tree is rooted. If you're visiting Kiawah or Seabrook Islands, you will drive right by Angel Oak Tree - making it especially worthy of a quick detour.
You can visit the tree from 9am - 5pm Monday through Saturday and 1pm - 5pm on Sunday.