14 Jan 2022
Attention, Charleston locals! You don't have to go far to experience a place unlike any other. Unspoiled natural beauty, 10 miles of pristine beach, and memories to last a lifetime await you on Kiawah Island. Discover why Kiawah Island is the perfect place for your next staycation.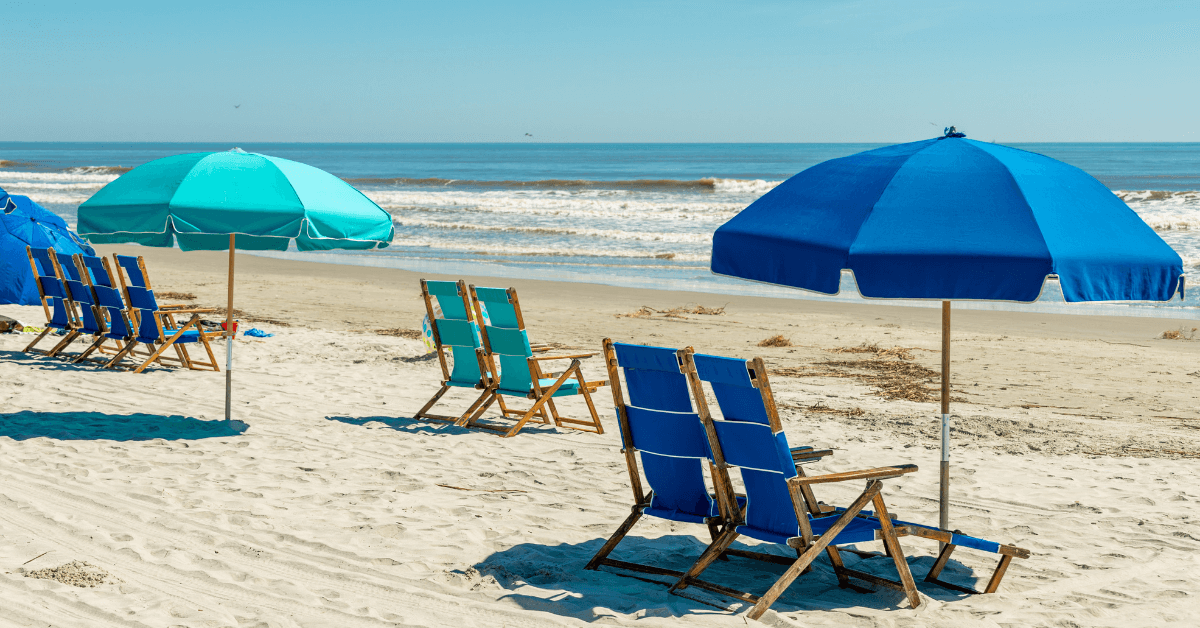 Why is Kiawah Island the best staycation destination? 
A mere 21 miles from downtown Charleston, Kiawah Island is a quick 45-minute car ride away. The best staycations are those that are right around the corner, right? Although Kiawah Island is close by, its abundant green space, diverse wildlife, and 10-mile stretch of beach will transport you to another world entirely. 
What is there to do on Kiawah Island?
Wondering what a staycation on Kiawah Island entails? There are so many things to do on Kiawah Island! Below are just a few of our favorite activities on the Island. 
Relax on the Beach
You're on staycation! Kick back on the beach and relax. With 10-miles of sand and a breathtaking view, you'll want to get out and enjoy it. Whether you're taking a walk, napping in the sun, or even reading that book you've been wanting to finish, the beach is bound to be a relaxing experience.
To take Kiawah Island's stunning beach with you, hunt for seashells or fill a mason jar with sand. This makes a great decorative piece for your home and keeps the memory of your staycation alive until your next!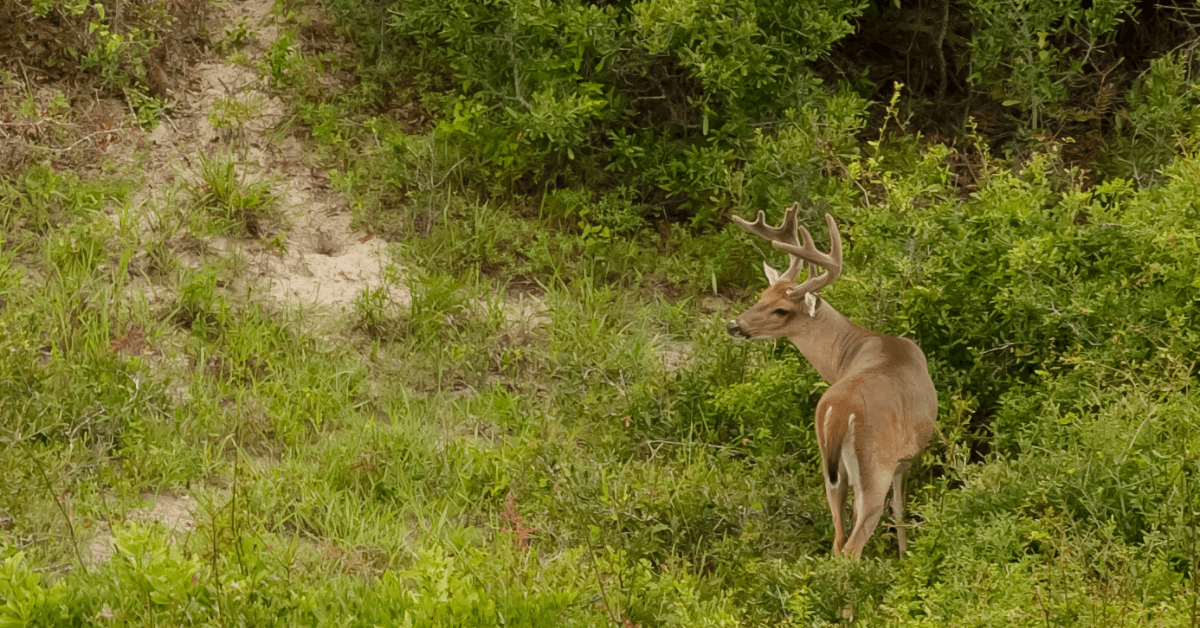 Explore on Bikes
If you don't already have your own to pack up and bring with you, we highly recommend renting bikes.
This is not only a great way to get around, but also the perfect way to see the island's diverse beauty. Bike to lunch, bike to the beach, or just go along for the ride and spectacular views. With over 200 species of wildlife roaming our home here on Kiawah, this is also a great way to catch a glimpse. Being a local, you may have done this before. However, the great news is that you will always get to see something new, whether it's a newly chosen path from the 30 miles of options or a brand-new wildlife spotting. So, grab your helmets and gear up to ride!
Hit the Links
Kiawah Island is home to five world-renowned golf courses: the Ocean Course, Cougar Point, Osprey Point, Turtle Point, and Oak Point. Channel your inner Phil Mickelson and try your hand at the famed Ocean Course, the site of the 2012 and 2021 PGA Championships. Or, book a tee time at one of Kiawah Island's four other stunning public golf courses. 
Whether you're a beginner or a seasoned pro, this activity will provide a fun outlet to get up, get moving, and enjoy the beauty of these courses right in your backyard!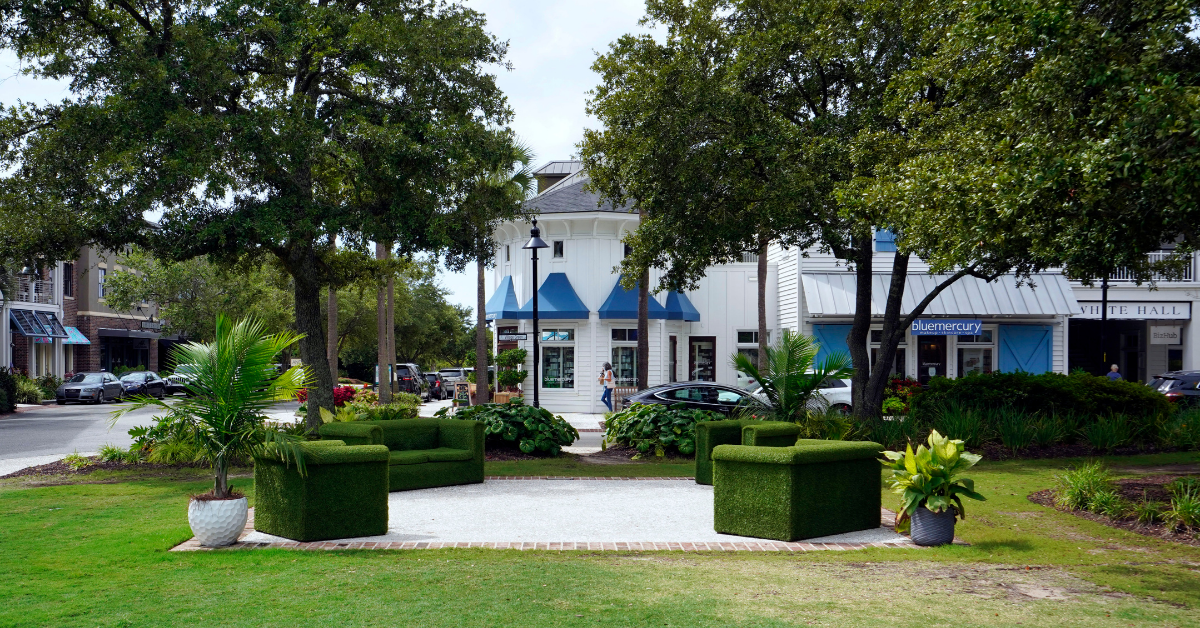 Indulge in Retail Therapy
With top-of-the-line shopping in Freshfields Village, you're going to want to bring your wallet along with you! Why not take advantage of the amazing shopping provided right in your town? After all, staycations are all about treating yourself! Some popular stores include Vineyard Vines, Lilly Pulitzer, Southern Tide, Holly & Brooks, and Bluemercury.
Enjoy Great Food
Let's not forget the best part of a staycation — trying new restaurants! A few great Kiawah Island dining options include Hege's, The Ocean Room, Jasmine Porch, and the Ryder Cup Bar. As you probably already know, Charleston is known for its amazing food, but that isn't restricted to just the downtown Charleston area; the culinary excellence continues to Kiawah Island as well! Try a new dish and be adventurous with your choice - you are on staycation, after all!
Where to Stay During Your Staycation
Now that you've seen how much this to do on Kiawah Island, where should you stay? Browse our full selection of Kiawah Island homes, cottages, villas. With over 210 rental properties, you're sure to find the perfect retreat for your dream staycation. To explore our vacation rental properties, click here.