23 Jan 2018
Gus Bright, 2017 Sales Person of the Year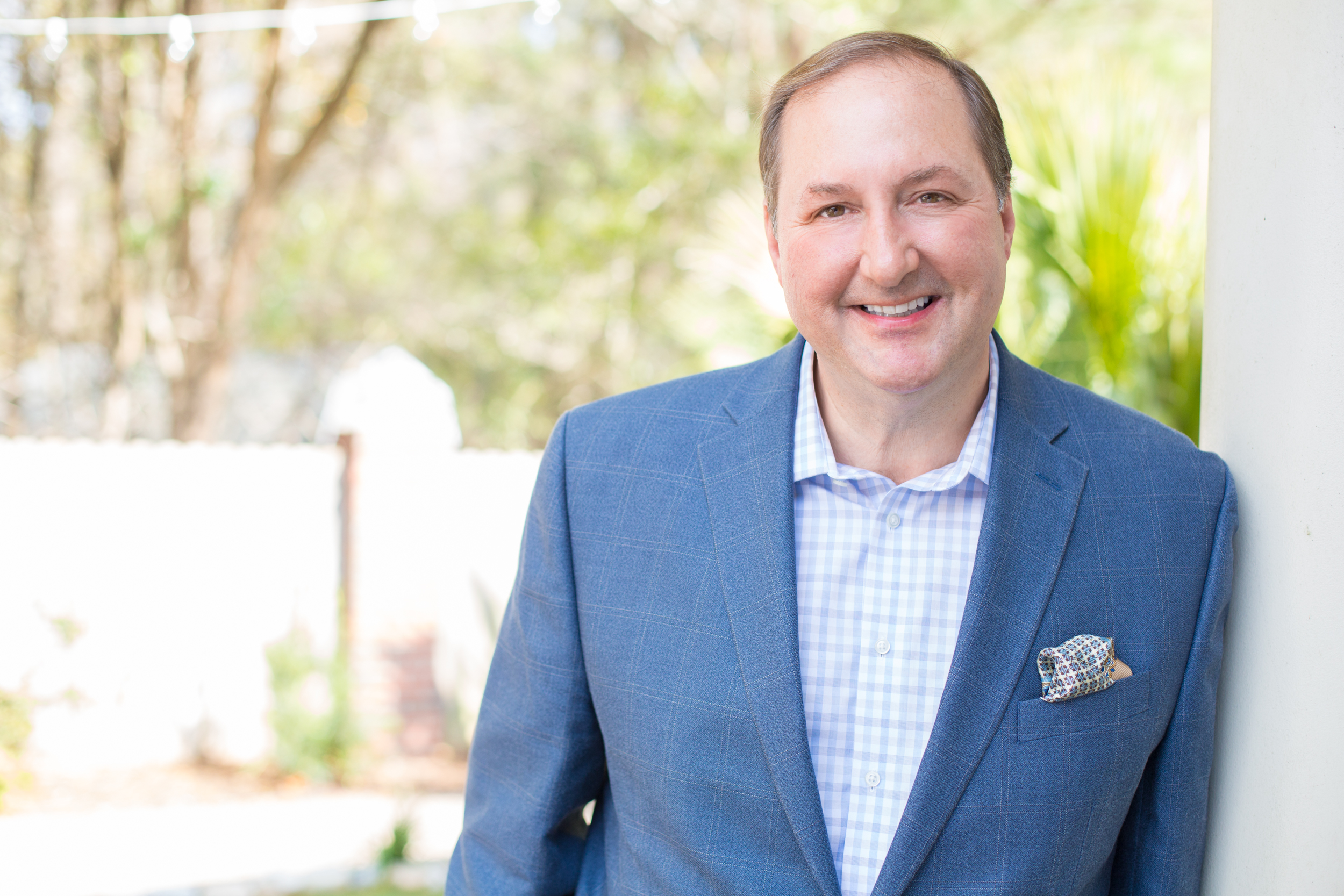 Akers Ellis Real Estate is proud to announce Gus Bright as the recipient of our Sales Person of the Year award for 2017! We love having Gus on our team and believe that his success is the result of his strong work ethic and client-first attitude.
This past year, Gus had over 30 impressive sales and encompassed deals from Kiawah Island and Johns Island to Mount Pleasant and Daniel Island. Gus was also, yet again, the leading sales agent in the prestigious neighborhood of Briar's Creek located on Johns Island.
About Gus
Once you meet Gus, his real estate success won't come as a surprise. He has a welcoming personality and does not meet a stranger. He takes great pride in his work, and thoroughly enjoys helping his clients find their dream property. Gus was also the co-recipient of the 2015 Akers Ellis Sales Person of the Year award. He is active in several social and civic organizations, and he serves as the President of the Metropolitan Exchange Club of Charleston. He and his wife donate their time to raise money for prominent charities and serve at Seacoast Church in Mount Pleasant.
Contact Gus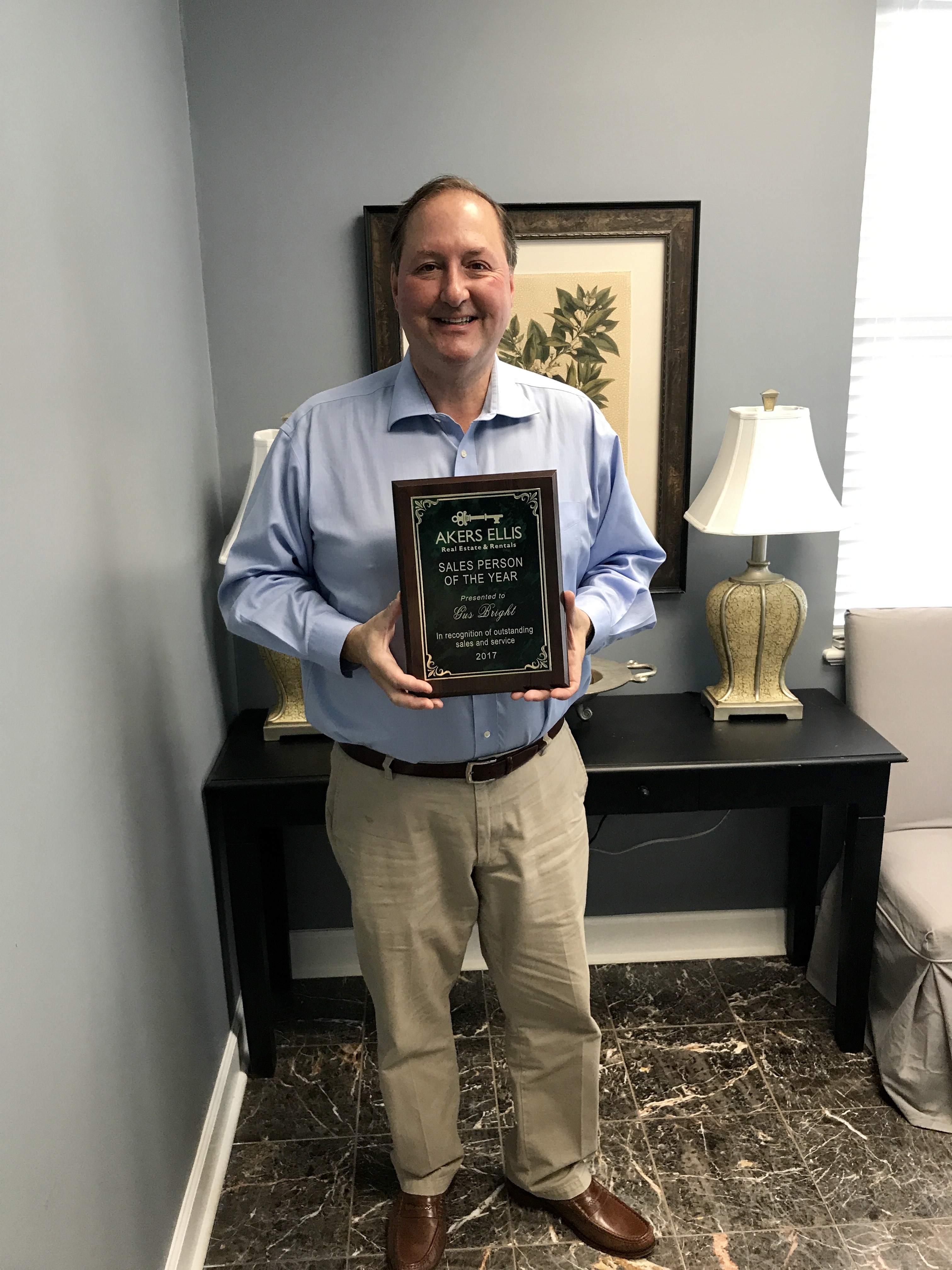 Whether you're buying or selling, Gus goes above and beyond many other local real estate agents. For his clients looking to purchase a home, villa, or piece of land, he is readily available to show properties and negotiate deals. For clients selling their property, Gus utilizes the latest marketing techniques and technology to best represent his properties for sale. He ensures his listings have high definition, professional photography and 3D virtual tours, so they grab the attention of prospective buyers and other real estate agents. Gus also enlists the assistance of our marketing department to broadcast his listings on social media and to local real estate agents, feature them on our website, and create ads for luxury home magazine publications. As a buyer or seller, rest assured that Gus will be attentive to your real estate needs. We are so proud of Gus and know his success will continue into 2018.
Client Testimonials
"Wow! That was fast! I barely blinked and Gus had beautiful photos of my villa at Kiawah taken and set up for all to see. Within just a few days he had scheduled a showing. It took only a few weeks (during which we endured a hurricane) and only one showing to sell my villa. Incredible. Gus' kindness, dedication, and consistent communication eased the anxiety that comes with buying and selling. Together we accomplished my goal. Gus is truly a team player and is committed to helping his clients reach their goals. He is realistic about pricing, thoughtful about 'real life' situations, and CAN sell your home! I'm a fan." -Tammy L.
"After a couple false starts with other agents, we selected Gus based on the information on his profile and his listing history. This is not how we typically find an agent. One blitz through listings we had identified, and Gus had a good sense for what we were looking for. Willing and well prepared to look at any listing we presented. Quick to respond but thorough with the details/data to help us make an informed decision. Available and helpful throughout the entire process of finding our Kiawah Island retreat. We will not hesitate to use Gus again." -Lisa & George R.
"My best experience ever with a realtor. He has gone above and beyond to help my wife and I with a purchase of a home on Kiawah Island. We live in Seattle and could not have anticipated all of the "little things" Gus helped us with since we could not have been there. He even brought his own blower from home and removed the leaves and debris from our decks prior to family coming into town to stay for a weekend. Not many out there like Gus Bright. I can't thank him enough." -Clint A.
---
You May Also Be Interested In