22 Apr 2021
With years of experience, a deep local knowledge, and a passion for helping buyers and sellers, it's no wonder Miriam is such an asset to the Akers Ellis real estate team.
Meet Miriam Burich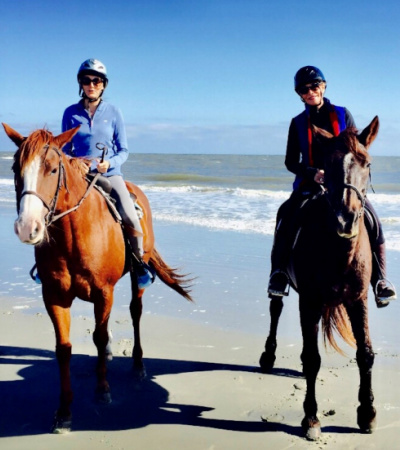 Miriam has over 25 years of real estate experience and has been a certified relocation expert for 18 years. Miriam has a true passion for finding her client's dream primary residences and vacation homes. She has years of experience helping investors and staging and remodeling homes for better financial returns.
She resides on Seabrook Island with her husband, John. She is an active member of the Charleston community, including The Exchange Club, a volunteer with The Allen Fleming Tennis Tournament, and Computers for a Cause. Miriam spends her leisure time with her family and enjoys horseback riding, tennis, and golf.
"I sincerely believe local to global real estate reach is of utmost importance." 

-Miriam Burich
Fun Facts about Miriam
Miriam is an accomplished equestrian.

She has three daughters and seven grandchildren.
All of her daughters are involved in real estate in some fashion-- the first is in the window and shutter business, the second is a real estate broker in Mt. Pleasant, and the third is flipping homes with amazing talent.

Her great-grandfather, grandfather, and father all had successful careers in the real estate industry. 

Her favorite artists are Peter Williams and Peter Max.
She always looks fashionable-- Ask anyone in the Akers Ellis office!
Client Testimonials
"We just wanted to share what a wonderful experience we had with Akers Ellis Real Estate, and specifically Miriam Burich, in selling our SI home. From the first-class online listing and marketing to the showings to the negotiations to the final sale, we found Miriam, Deborah, and their entire team to be extremely valuable in guiding us through the process. We are so excited to start new construction and finally be SI locals year-round."
"If you are looking for a great realtor, I recommend Miriam Burich! Very professional and did a fantastic job listing and selling my condo at the Atrium."
"After having our home on Seabrook Island for twenty-two years, we sold it this year with Miriam Burich at Akers Ellis Real Estate. Miriam was so professional, so helpful to us, and became a good friend as we handled the sale long distance."
Miriam Burich & Akers Ellis Real Estate