25 Mar 2021
Meet Kathleen DeWitt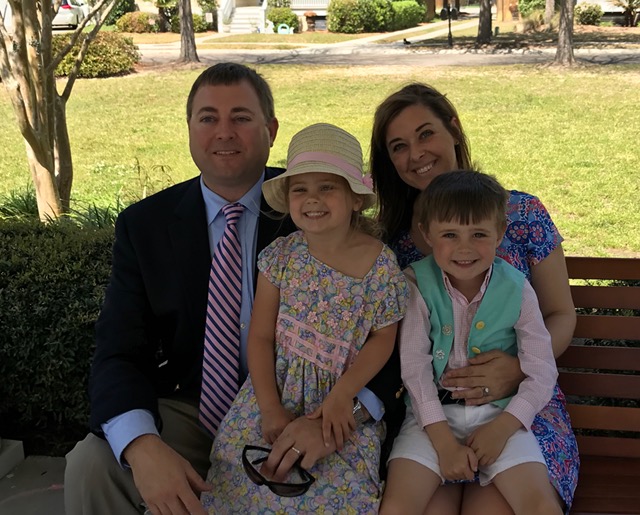 "It is hard for me to believe I have now been in the Lowcountry longer than I was in my hometown of Southern Maryland. I grew up about 30 minutes outside of Washington, DC in an incredibly small town known as Port Tobacco. We didn't have any stoplights and the last census population count showed there are 13 residents. I think there are a few more now, but still, it was truly a place everybody knew your name! I first came to vacation on Kiawah with a friend from high school. We stayed in a cozy home on my favorite street, Eugenia. This remains one of my all-time favorite areas on the Island. The home we stayed in is one of the few that are still the original construction and it had a private boardwalk out to the beach- tough to beat the location!! I absolutely loved the beach, trails, parks, nature and then we went into Charleston to see the city I was sold. When I returned from my beach week I informed my parents I was ready to move south. Being that I was 14, it really was not an option at the time. However, I would soon be looking at colleges and I quickly identified my choice.
I moved to Charleston at age 17 and attended Johnson and Wales from 2000-2004. I experienced working at lovely downtown hotels such as The Mills House and The Charleston Place. At the end of my freshman year, a few of my roommates were working on Kiawah and encouraged me to come work with them. My first job on Kiawah was at the Town Center Market. It was at a time on the Island where some vacationers would come to gather all of their weekly groceries others would come for the nightly dinner specials! Freshfields Village had not even been thought of so if you had not stopped at the "Big Pig" or "The Little Pig" you were coming to the market for your essentials. After the market, I went over to The Kiawah Inn to work at the front desk. I worked under the leadership of Steven Ellis, who was the director of the front office and Jeff Akers, who was the General Manager of the resort. After gaining front office experience I aspired to help with the new hotel that was nearing completion, The Sanctuary. It was an incredible opportunity to be part of the opening team of the hotel, being at the ribbon-cutting ceremony, and assisting checking in the first guests!
My next move was out of the hotel and working back under the leadership of Steven Ellis, who was then the Director of Property Management. There I was able to learn what I didn't know at the time, but now I understand. It was simply that my time invested was invaluable for my future career opportunity. In 2012, I joined the Akers Ellis team and it has been incredible. We have a fantastic group that supports each other as if we are all family-and if you look at some of the names in the company you will see there actually are several family members on the team! Since I joined Akers Ellis I have been awarded Salesperson of the year award for 2015, 2016, 2018, and 2020."
Fun Facts About Kathleen
Kathleen and her husband got married at The Holy Spirit Catholic Church on Johns Island and had the reception on Kiawah
They have adorable boy/girl twins 
She enjoys running and has participated in several Kiawah half marathons and has completed the relay Kiawah triathlon multiple times
She resides in James Island
Kathleen LOVES the Washington Redskins and the Washington Capitals
You can find her listening to one of her favorite musicians, Darius Rucker, often
She lives by the quote: "To give real service, you must add something which cannot be bought or measured with money and that is sincerity and integrity."
Client Testimonials
"Kathleen is super organized, energetic, knowledgeable and truly cares about her clients. She managed our rental property on Kiawah and we were extremely happy with her. We would hire her as our realtor in a heartbeat!"
"Working with Kathleen was amazing. She is communicative, responsive, honest, knowledgeable, and motivated. Once she knew what we were looking for, she sought out potential listings to meet our needs and found the perfect place for us. Even after closing, she was immensely helpful with preparing our property for move-in. She truly goes above and beyond what any other realtor has done. I can't recommend her highly enough. We are so grateful to Kathleen for everything. It's been the easiest and smoothest real estate transaction that we've ever had."