30 Dec 2020
Mark your calendars! The next installment of Charleston Restaurant Week will be January 7 through January 17, 2021. From fine dining to casual eats, each Charleston restaurant offers featured menu items with special pricing and discounts.
What is Charleston Restaurant Week?
Charleston Restaurant Week is an eleven-day event that takes place twice a year, usually in January and September. This culinary celebration allows locals and tourists alike to enjoy delicious meals for a discounted price. Participating restaurants all over the Charleston area offer fixed menus at amazing values.
Our Top Picks for Charleston Restaurant Week 2021
With so many fabulous Charleston restaurants, it may seem daunting to choose where to celebrate Restaurant Week. We've outlined a few of our favorites below. 
82 Queen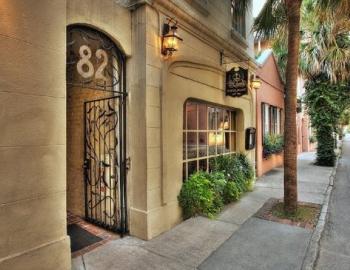 This 300-year-old address serves up fine dining with a side of history. Located in the French Quarter of historic downtown Charleston, 82 Queen is recognized for its local cuisine and welcoming southern hospitality.
For a definite crowd-pleaser, give the She Crab Soup a try. This menu also features several southern staples including, barbeque shrimp & grits, pimento cheese topped fried green tomatoes, savory jambalaya, and delicious braised short rib.
Pro Tip: Request to sit in the gorgeous, café lit courtyard alongside the longstanding Charleston style home. This stunning ambiance mixed with the mouthwatering cuisine is sure to be a delight to travelers and locals alike.
FortyEight - Wine Bar & Kitchen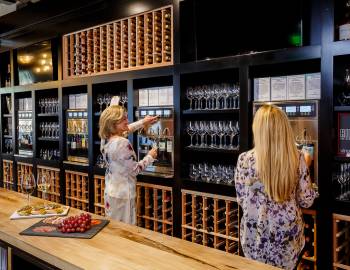 Located just a few minutes from Kiawah Island, you'll find FortyEight in Freshfields Village. This fabulous restaurant is locally owned and operated by owners Amy and Loren Beadle. The Beadles are part-time Kiawah Island residents and definitely know a thing or two about wine!
FortyEight will be offering a delicious three-course meal during this year's Charleston Restaurant Week. For only $35 a person, you can enjoy amazing cuisine from the prix fixe menu. 
Halls Chophouse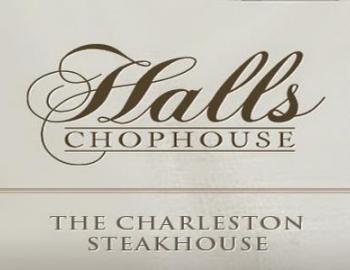 A traditional American steakhouse serving prime steaks, you can't go wrong with Halls Chophouse. This award-winning restaurant is located in the heart of downtown Charleston on King Street. 
Halls is a family-owned restaurant that serves delicious cuisine in an energetic, upbeat environment. You will almost certainly be greeted when you walk in by a member of the Hall family. Talk about southern hospitality!
Charleston Restaurant Week is the perfect time to sample this local favorite. This year, Halls will be offering three courses for $50 a person. Try the Filet Mignon — you won't be sorry!
Make Reservations for Charleston Restaurant Week!
This is a week of culinary professionalism you will not want to miss. We recommend making reservations as Restaurant Week is a popular event with both locals and travelers. Check out the full list of participants for Charleston Restaurant Week here. 
Plan Your Visit to Charleston Restaurant Week