15 Jun 2017
Why Does Curb Appeal Matter in Real Estate?
The curb appeal of a home refers to its exterior. If a home has curb appeal, that means it is attractive to the eye. Great curb appeal is vital in real estate because it can help sell a home faster and for more money. According to professionalstaging.com, it's the first thing buyers notice and can leave a positive or negative effect on buyers.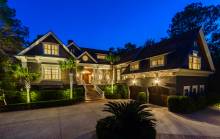 Small details, like dead patches of grass or old windows, reduce the perceived value of a property just as much as larger details. Buyers look at everything as they are walking up to the front door, so if the curb appeal has any issues, they are going to notice them. Any problems will register in a buyer's mind as reducing the value of the home.
Tips to Add Curb Appeal in Charleston Area
Country Living's newest article on curb appeal offers 45+ ways to add curb appeal to your home. Here are a few of Akers Ellis Real Estate's favorite tips that would be perfect for adding curb appeal in the Charleston area!
Give it a fresh coat of paint - A new coat of paint is the simplest, most economical way to spruce up your home.
Add a porch - People swoon to porches with a ceiling fan, rocking chairs and plants. It also adds balance to the front of your home.
Add accessories like window boxes and shutters - These small touches can make a big difference with buyers. 
Go for contrast - Whether it be the classic black and white color combo or a bold front door color, contrast can really make the home stand out.
Add a picket fence - Nothing adds charm like an adorable white fence.
Install new roofing - Potential buyers will appreciate the new roof, not only with their eyes, but also with their wallets.
Create symmetry - Whether it be with chairs, planters or windows, symmetrical features are very pleasing to look at.
Landscape - Adding lush greens and beautiful flowers to your yard is sure to catch some attention.
Add a pathway - This method doesn't compromise the character of the home and is also very practical.
Install a new front door - Adding a new door can really change the appearance of a home. You can choose glass doors, barn doors, colorful doors, whatever goes best with the rest of the home
First Impressions Matter in Real Estate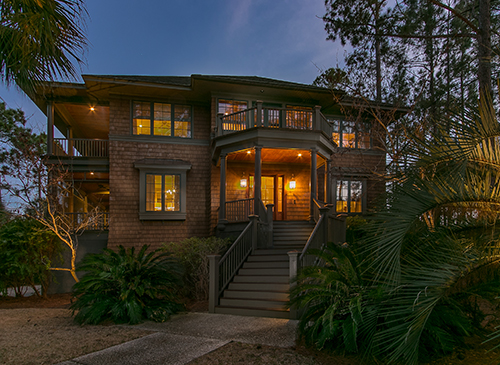 If you are looking into selling your home, we hope you will use the suggestions to improve the appearance of your property. Always remember that buyers immediately start assessing the exterior and landscaping when they see a house for the first time. Their initial reaction is very powerful and will instantly affect how they perceive the rest of the property. If their first impression is a negative one, then the rest of the home will suffer because of it.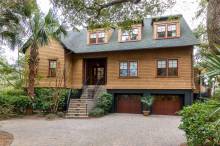 If you have any questions on curb appeal or any other real estate related questions, feel free to reach out to our real estate professionals. They would be delighted to help spruce up your home and get it ready for the real estate market!