27 Dec 2017
How to Plan the Best Couple's Weekend on Kiawah Island
If you're looking for a romantic weekend getaway, Coastal Kiawah Island is a great place to visit with your special someone. From delicious dining options and fun things to do, to enjoyable upcoming events around Kiawah and Charleston, here are some of our top suggestions for a great couples' week on Kiawah Island.
Activities for Couples on Kiawah
Golf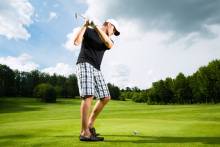 Kiawah Island golf courses are known for their lush landscapes, incredible views and hosting world-class tournaments. While you're here, take the time to enjoy the island's most renowned pastime and try out one of the 5 public golf courses, including the Ocean Course, which will be the battleground of the 2021 PGA Championship. You can even take a lesson at The Golf Learning Academy.
A Day at the Spa
Treat yourselves to a day at the spa including massages, facials and salon services. A rejuvenating experience awaits you at either The Sanctuary Spa or Urban Nirvana located in Freshfields Village. 
Lowcountry Dining
There's no need to go hungry on your South Carolina vacation, the greater Kiawah Island and Charleston areas are home to incredible dining options. With world-class restaurants, delicious coffee shops, authentic Lowcountry fare, and everything in between, you're sure to find the perfect restaurant for any occasion and taste.
Boating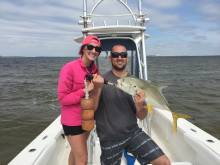 What better way to explore Kiawah Island than on the water? Learn more about watersports and activities available in our area. You can enjoy nature tours, sunset sails, fishing adventures, and even take sailing lessons.
---
Events for Couples on Kiawah
Lowcountry Voices
On January 28th, Lowcountry Voices, which is a multicultural and ethnically diverse choral performing arts organization based in North Charleston, will perform at 4:00PM. They perform all genres of choral music including traditional and contemporary gospel music, spirituals, hymns, jazz, classical choral music, and music from the theater and movies. 
Columbia City Ballet
Join the Town of Kiawah Arts and Cultural Events as they host the Columbia City Ballet. On January 30th, at 7:30PM watch the magic unfold at the enchanted land of Shakespeare's "A Midsummer Night's Dream". With an enchanted forest, dueling love triangle and fairy kingdoms, this whimsical comedy was recreated by William Starrett and is fitting for all attendees.
Wycliff Gordon & His International All Stars
Renowned musician, composer and trombonist, Wycliff Gordon, brings to life some of the most popular Louis Armstrong songs. Backed with a variety of instruments, the Wycliff Gordon Quintet brings their own artistic vibes and original songs as well. Enjoy the show on February 12th at the East Beach Conference Center.
---
Events for Couples in Charleston
Southeastern Wildlife Expo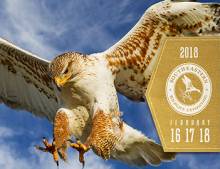 The Southeastern Wildlife Exposition (SEWE) has become the kickoff to Charleston's high season. SEWE is a three-day celebration of wildlife and nature through fine art, conservation education, sporting demonstrations, food and drink. It is the largest event of its kind in the US and is known to bring in more than 40,000 attendees to the Charleston area. The event starts on February 16th.
SEWE's impact on Charleston and the state continues to grow, as does its popularity. Through the event, there are a wide array of happenings including chef demos, dock dog competitions, fishing demos, kid's events, educational sessions, and fun social events such as the annual oyster roast.
Charleston Food & Wine Festival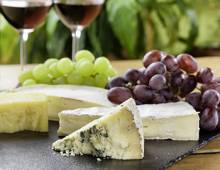 Charleston Food + Wine Festival was created to celebrate and showcase the South Carolina Lowcountry's cuisine from the perspective of local award-winning chefs, beverage professionals, and artisan. Charleston Food + Wine will be taking place on February 28th and encompasses a culinary village, signature events, signature dinners, beverage workshops, brunches and lunches, excursions around Charleston, hands-on classes and more.
Charleston Fashion Week
From March 13th-17th, Charleston Fashion Week showcases emerging designer and model talent across the East Coast and showcases collections of designers, nationally renowned designer runway shows, glamorous on-site and city-wide activities, shopping, chic after-parties, and much more. 
Cooper River Bridge Run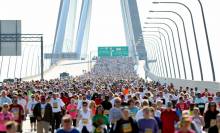 The 41st annual Cooper River Bridge Run is a world-class 10K foot race and will be taking place on Saturday, April 7th. The race promotes continuous physical activity and a healthy lifestyle through education and opportunity. The run features a Finish Festival complete with entertainment, vendors, food, souvenirs, refreshments and plenty of fun. Prior to the race, take part in the Kids Race/Wonderfest Event with the whole family on Friday, April 6th.
---
Come Visit Kiawah Island
Whether you are coming to visit Kiawah Island in the winter or spring, there are always on-island activities to enjoy like golfing, going to the spa, enjoying scrumptious dining options, or doing a water activity like a sunset sail or fishing trip. On top of these activities, there are plenty of special events including music, ballet, festivals and a 10K race to enjoy with your special someone.
If it will just be the two of you, we have several villa and cottage options available on Kiawah Island. If you are coming to town with several other couples, we recommend renting one of our houses for everyone to enjoy.
---
You May Also Be Interested In