9 Mar 2023
Downtown Charleston's southern charm, rich culture, and impeccable cuisine are just a few of the Holy City's appealing qualities. A scenic 40-minute drive from Kiawah and Seabrook Islands, historic downtown Charleston is ideal for a day trip. Recently named the No. 1 City by Southern Living in the 2023 South's Best Awards, this popular city is well worth the drive downtown.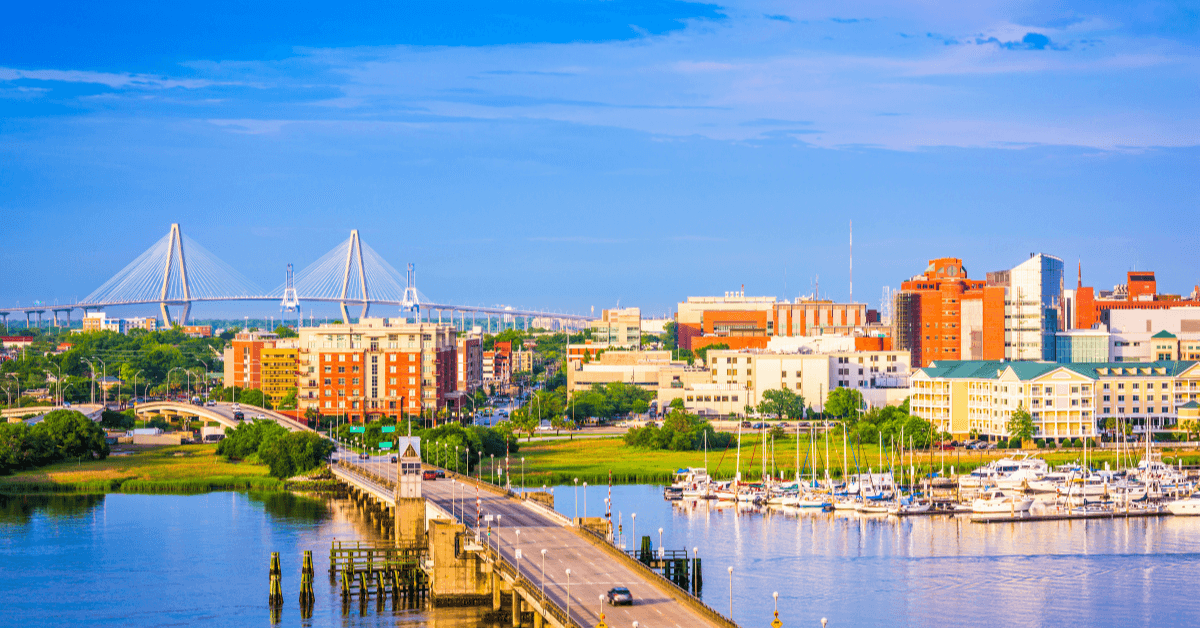 Planning a Charleston Day Trip
With so many things to see and do, downtown Charleston can be a bit overwhelming when planning a day trip. Let us help you sort through all the Charleston must-dos and plan your perfect day! Keep reading to discover the best local attractions, dining options, and more.
Stop #1: Coffee Shop
Rise and shine! First stop, coffee. Charleston has an abundance of coffee shops guaranteed to satisfy any caffeine craving. Whether you're popping in to grab a cup of joe or sitting down to enjoy a delicious pastry you won't want to miss these local cafes and coffee shops.
Second State Coffee (downtown)
A gem in downtown Charleston's Harleston Village, Second State Coffee is anything but your typical neighborhood coffee shop. Patrons come for the delicious pour-over coffee and oversized muffins but stay for the laidback, no-nonsense atmosphere. Coffee snob approved.
Second State Coffee
70.5 Beaufain Street
Charleston, SC 29401
The Daily
In addition to gourmet coffee, The Daily serves up cold-pressed juices, yummy baked goods, and freshly prepared grab-and-go sandwiches, salads, and sides. The Daily is a great first stop if you want something but don't know exactly what. Fans of Netflix's Outer Banks may recognize this spot from Madeline Cline's Hometown Guide to Charleston. 
The Daily
652 King Street
Charleston, SC 29403
Mercantile and Mash
Hate street parking? This one's for you! Located in the recently renovated Cigar Factory, guests of this boutique coffee shop are free to park in the uncovered lot. Mercantile and Mash welcomes you with lofty ceilings and features an effortlessly cool aesthetic and acclaimed coffee program.
Mercantile and Mash
701 East Bay Street
Charleston, SC 29403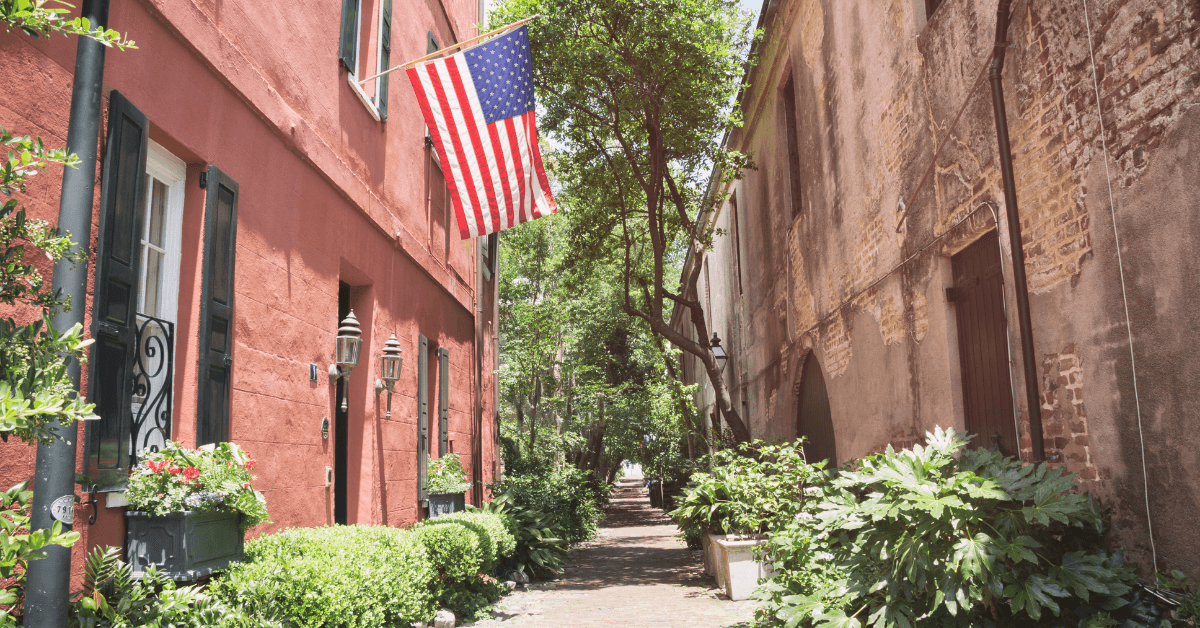 Stop #2: Attractions & Sightseeing
Home to numerous iconic landmarks, Charleston's revitalized historic district allows visitors to step back in time and get lost amongst the polished architecture, hidden alleyways, picturesque cobblestone streets, and gorgeous green spaces.
Take a Guided Tour
Taking a historic city tour is highly recommended as a first stop when visiting Charleston. The city offers several carriage, walking, and bus tours. Not only will these fascinating tours educate you about Charleston's past and present, but they will also help you familiarize yourself with the peninsula.
Visit Popular Landmarks
After the tour, venture over to the "must-see" landmarks, Rainbow Row, The Battery, and The Pineapple Fountain.
If you are more of an architecture buff, head over to one of the many Charleston homes for an information-packed tour. Some favorites are the Nathaniel Russell House or the Aiken-Rhett House.
Art enthusiast? You'll want to make a beeline to Broad Street, hedged by numerous art galleries, or head over to the Gibbes Museum of Art.
Kid-Friendly Attractions
If you're traveling with children and need to escape the sweltering South Carolina sun, stop by the Children's Museum of the Lowcountry or South Carolina Aquarium for a cooler option conveniently located on the lower peninsula.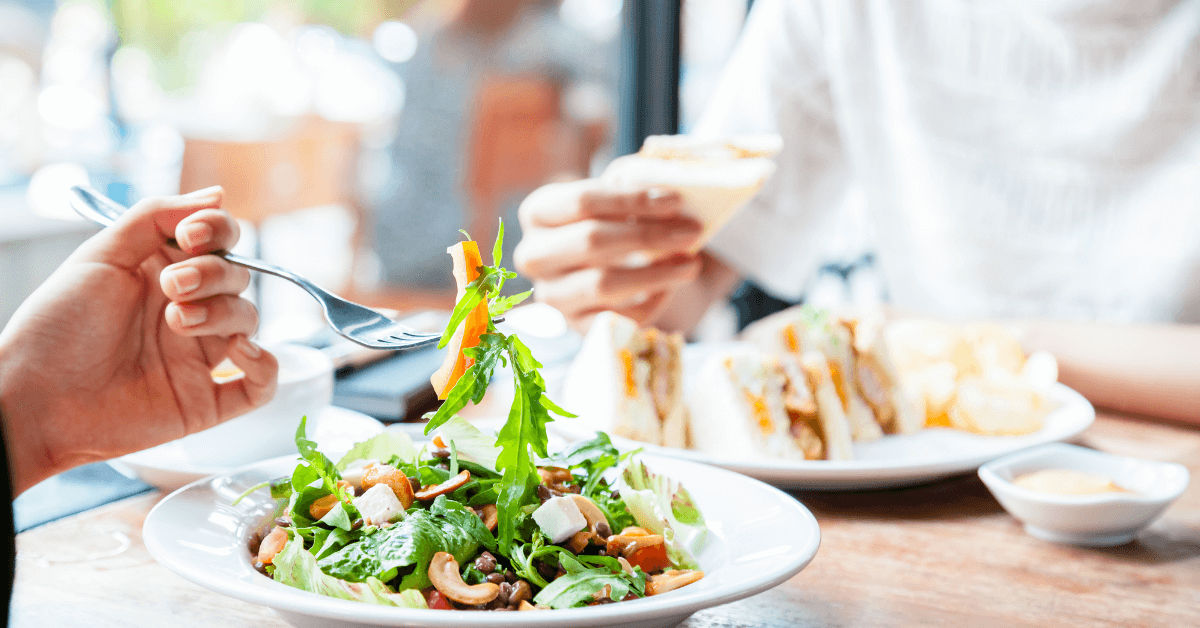 Stop #3: Lunch
Don't forget to stop for lunch! Downtown Charleston has a variety of fabulous spots perfect for grabbing a quick bite. From oyster platters to pimento cheese, you'll likely witness the diverse spectrum of food the Holy City has to offer.
This New England-style oyster bar is sure to delight seafood fans. The restaurant operates on a first-come, first-serve basis, so expect to wait in line. We promise the Lobster Roll is worth it!
167 Raw
193 King Street
Charleston, SC 29401
Don't let the name fool you, Leon's is so much more than oysters! This award-winning restaurant serves up favorites like shrimp rolls, hush puppies, and to-die-for fried chicken. Plus, you can't be the upbeat, friendly atmosphere.
Leon's Oyster Shop
698 King Street
Charleston, SC 29403
Stop #4: Shopping
Shopaholic? Bustling King Street offers a healthy dose of local and designer shops. Shop for clothing at unique locally-owned boutiques like Two Cumberland, Copper Penny, and M. Dumas & Sons. Or, head to the Charleston City Market and pick up an authentic sweetgrass basket or Charleston souvenir.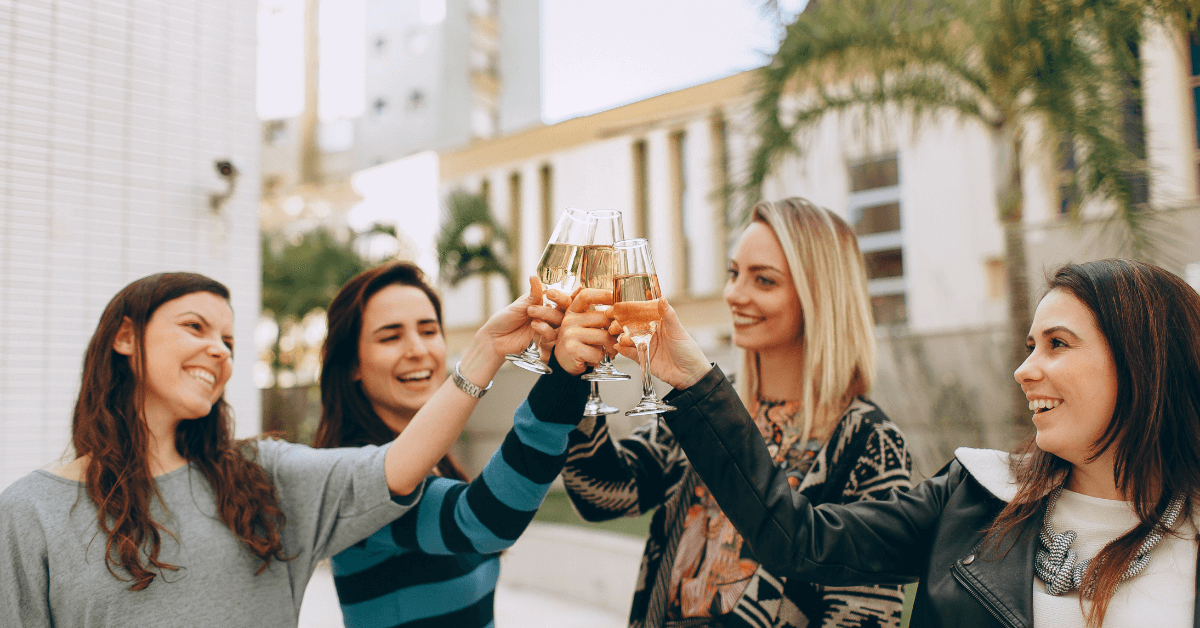 Stop #5: Happy Hour
You've had a full day; now it's time to kick back and relax. What better place to do so than one of Charleston's favorite cocktail spots?
What better place to do so than one of Charleston's famous rooftop bars? The phenomenal views and cool breeze make the rooftops a popular meeting spot to retreat to. Explore the Vendue, Revelry, or The Watch to find out why locals are so enamored with these spots. These rooftops boast panoramic views of the city, delicious drinks, and enticing appetizers.
The Rooftop Bar at The Vendue
19 Vendue Range
Charleston, SC 29401
Revelry Brewing Co.
10 Conroy Street
Charleston, SC 29403
The Watch Rooftop Kitchen and Spirits
75 Wentworth Street
Charleston, SC 29401
How Far is Kiawah Island from Charleston?
Kiawah Island is about a 40-minute drive from historic downtown Charleston. Depending on where you are located on Kiawah and where you are heading downtown, this time could vary.
The drive to downtown Charleston is an extremely scenic one. Passengers will surely enjoy the picturesque oak tree canopies that line Bohicket Road. If you have ever visited the famous Angel Oak Tree, you have been down Bohicket Road. Bohicket Road, also known as S-10-20, runs a little over 10 miles and connects Johns Island to Kiawah and Seabrook Islands. Eventually, Bohicket Road turns into Betsy Kerrison Parkway. 
Staying on Kiawah Island
If a day trip to Charleston sounds like something you would enjoy, browse our collection of Kiawah Island vacation rentals and start planning now. We are the perfect distance away from the hustle and bustle of the city, so you can truly get some rest and relaxation, but close enough where a trip to downtown makes for a great day. 
---