11 Oct 2018
Kiawah Island Kitchens
Are you a cooking fanatic? Well then, you've come to the right place. Check out this rundown of beautiful Kiawah Island homes with kitchens that will bring out your inner chef.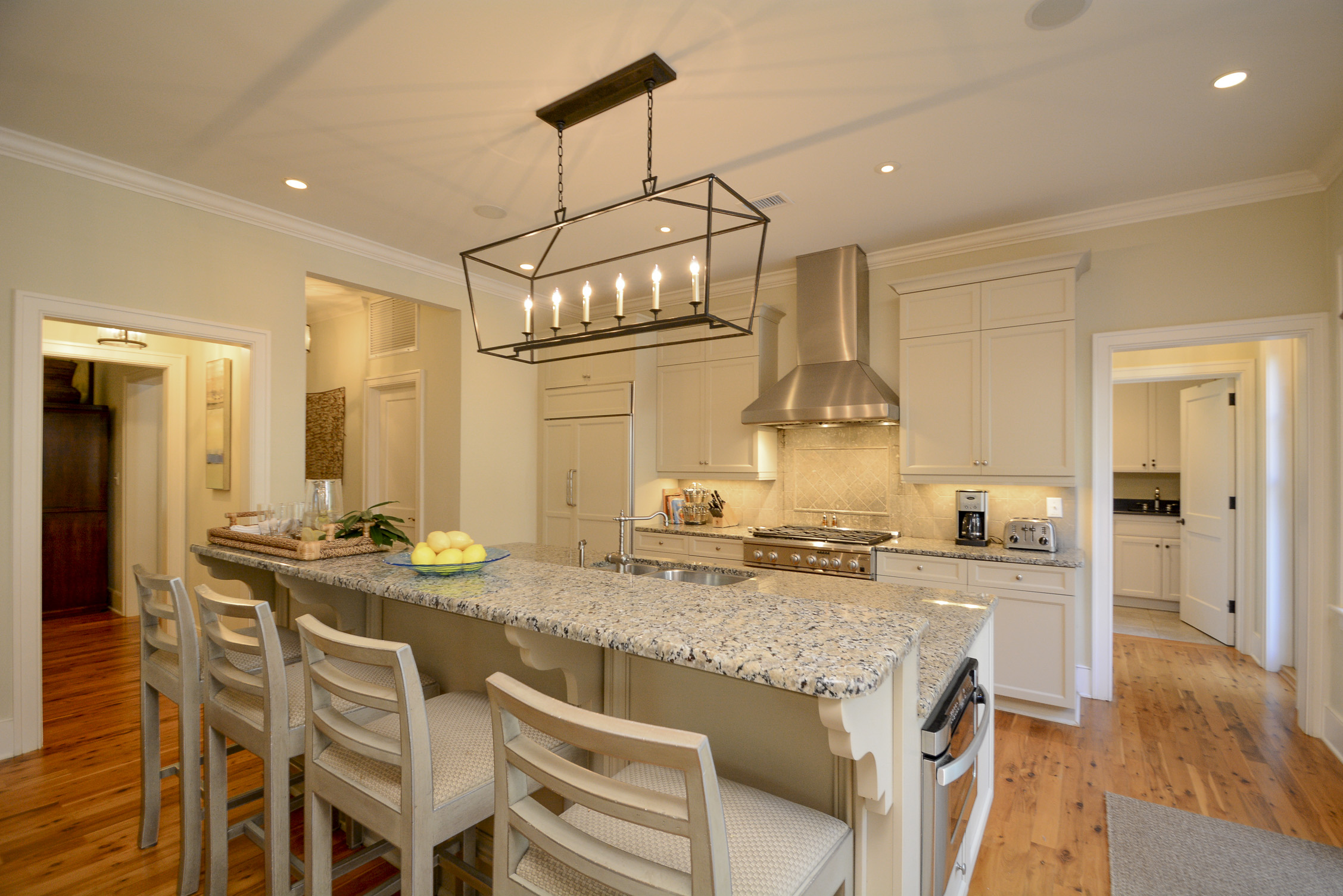 This 6-bedroom property has a fully equipped, spacious kitchen great for gatherings of family and friends. There is no shortage of seating in this rental, with 4 large bar stools, 5 dining chairs and a spacious bench that seats 3-4 people. This premier kitchen offers stainless steel appliances, granite countertops, and a 6-burner gas cooktop stove. The seamless flow from the kitchen to the living and dining spaces allows you to integrate your love for preparing mouth-watering cuisine with the memory building quality time an Akers Ellis vacation provides.
This property's stunning and well-stocked kitchen showcases granite countertops and top-of-the-line appliances. This striking space contains finishes such as beadboard ceilings and a show-stopping center island displaying a farmhouse sink. The beautiful detailing of this kitchen accompanied by the open floor plan creates the perfect atmosphere to roll up your sleeves, get to cooking and enjoy the great company you've brought along on your vacay!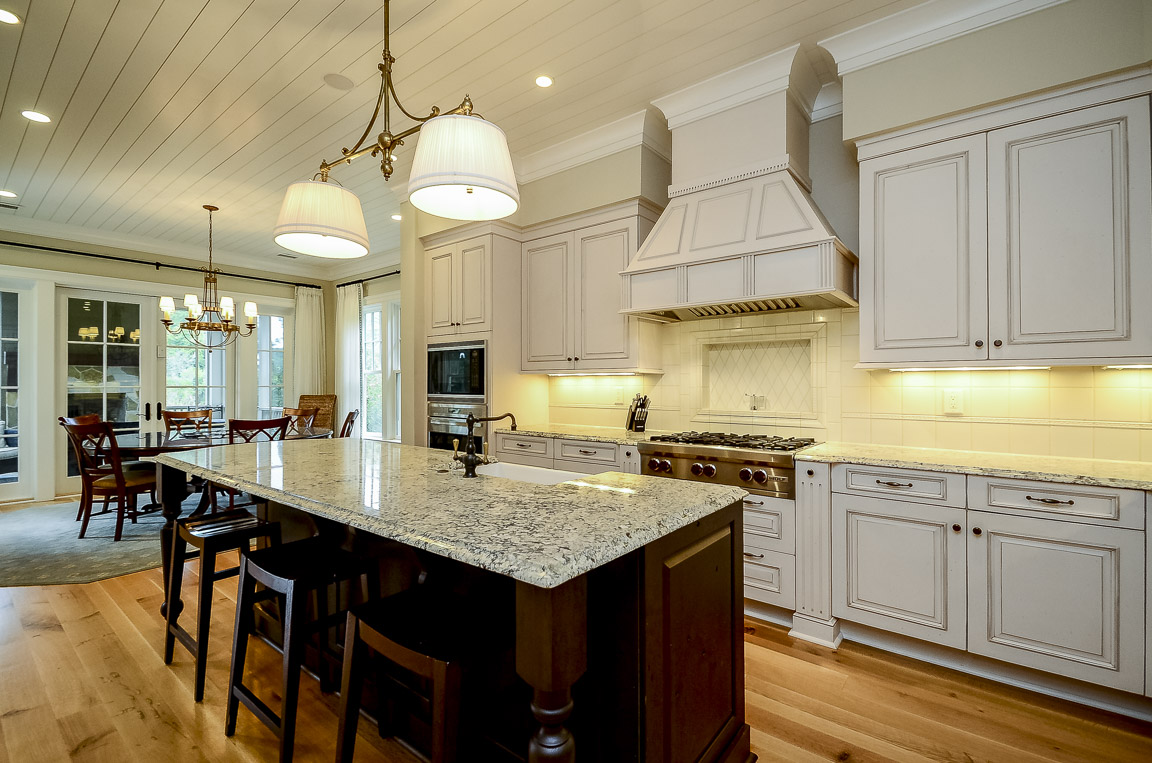 The premiere appliances, elegant granite countertops, and expansive center island bring this property's kitchen to the top of the list. The gas stove top, large farmhouse sink, and white cabinets with dark hardware accents create a sophisticated, chic ambiance that flows from the kitchen to the remainder of the home. The abundance of seating makes this a perfect gathering place for family or friends.
This property's light and airy kitchen offers a wealth of space for cooking, gathering, and dining. The 5-bedroom property is stocked and ready for 16 guests. The beautiful white detailing throughout this chef's headquarter, allows the space to open up. The expansive countertops and well-appointed décor make this kitchen a marvelous and luxurious gathering place at the center of the home. So, make sure to pack your culinary excellence, you'll need it for this show stopping kitchen!
Where to Stock Up Groceries on Kiawah Island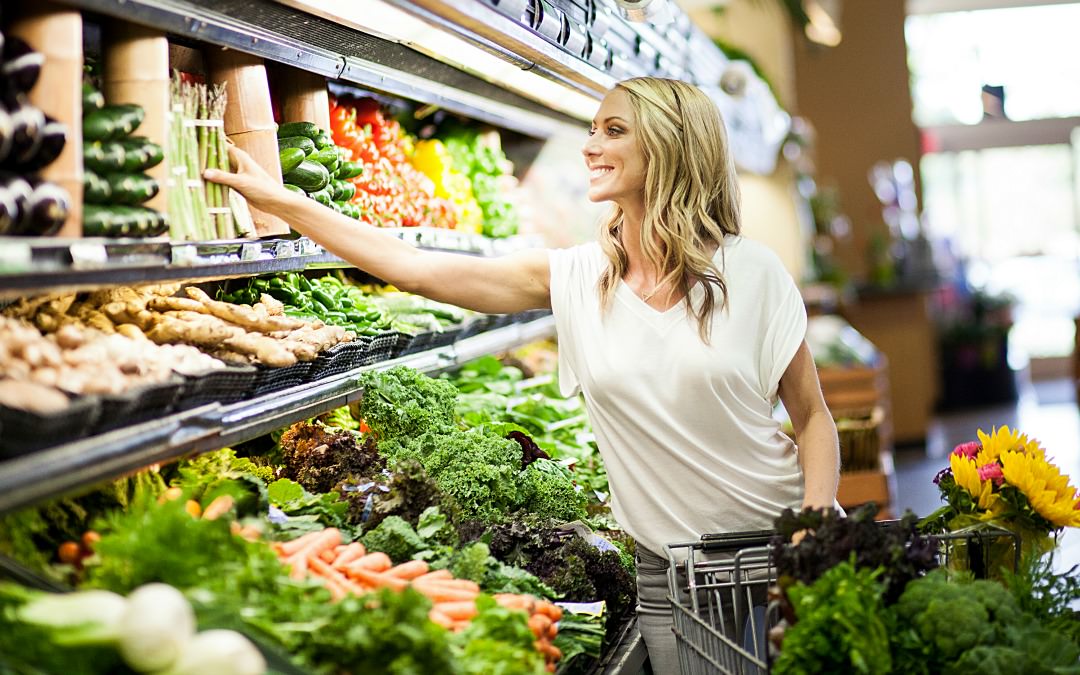 Located right outside of the main gate, Freshfields Village houses The Village Market, a Harris Teeter, where you will find all your local grocery needs.
As an alternative, have your rental fully stocked, prior to arrival by using the highly recommended grocery delivery service, Groceries Ahead.
Love the kitchen but don't feel like cooking while on your relaxing vacation? Contact Chef Merrit Brady with The Pampered Palate for in-house catering.
Book Your Kiawah Island Stay
Make your Akers Ellis vacation unforgettable from the sand in your toes to the food on your table. Check out our rentals with fully-stocked, premier kitchens, and get your dream rental before it books up!