27 Jun 2018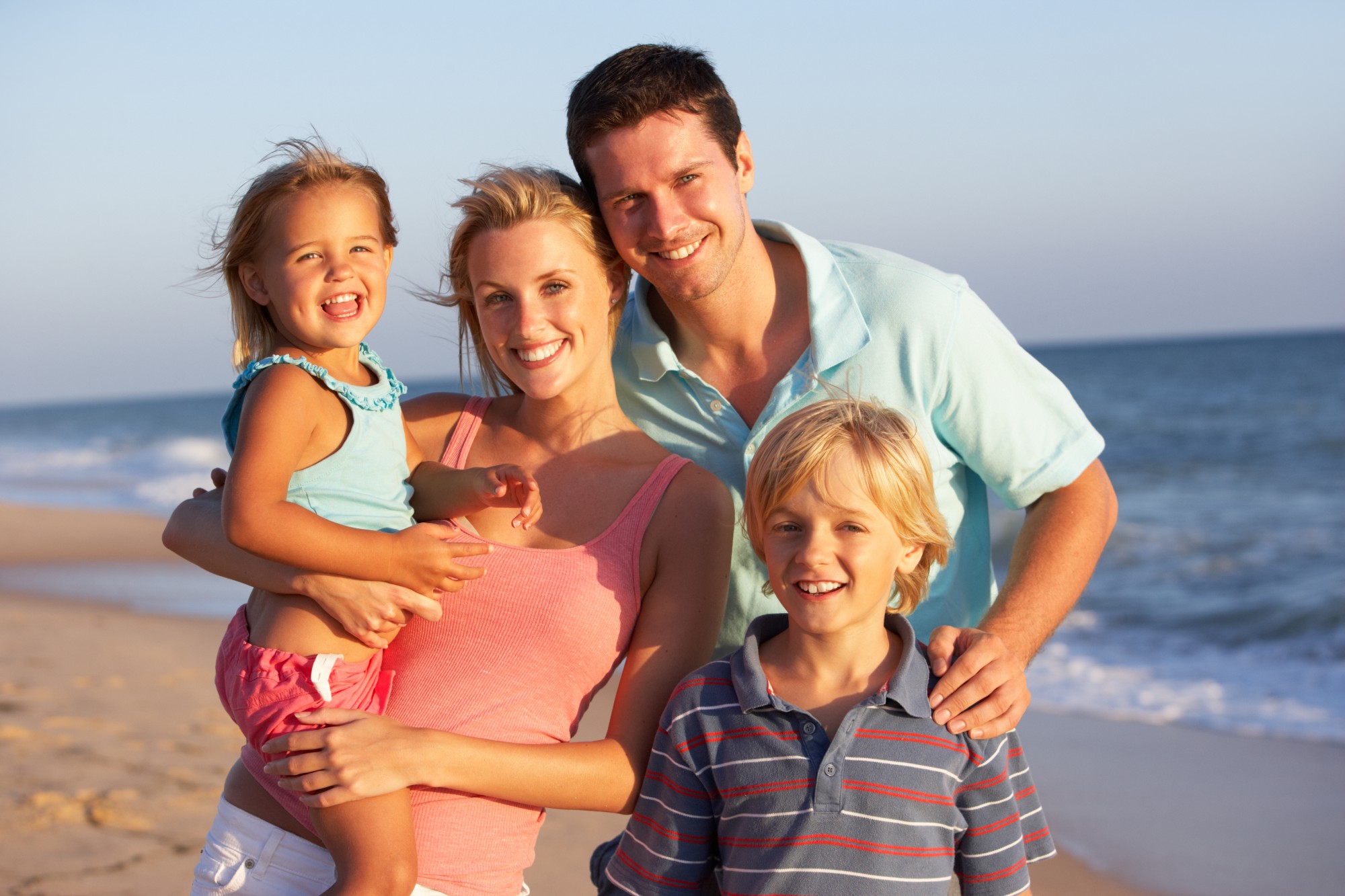 Have you booked your Kiawah Island vacation yet? Or are you still shopping, trying to figure out exactly what a getaway is going to cost you? Either way, Akers Ellis is here to help you save on your vacation expenses. From booking to cooking to activities on and around Kiawah Island, we have several tips for how to get the most bang for your buck. We understand the importance of saving your hard-earned money and enjoying your vacation with friends and family at the same time.
Book Direct with Akers Ellis
Did you know that when you book a vacation rental through online travel agencies like HomeAway, VRBO, Airbnb, and Expedia, you pay an extra booking fee? These extra fees can add up to be anywhere from 4-15% higher than booking a vacation rental directly! Skip the middleman, avoid unnecessary third-party fees, and book directly with Akers Ellis.
Sign Up for Akers Ellis Emails
By signing up for Akers Ellis newsletters and specials, it guarantees that you will always be in the know about any and all promotions we are running. Simply scroll down our website's homepage and enter your email address. 
Use the Kitchen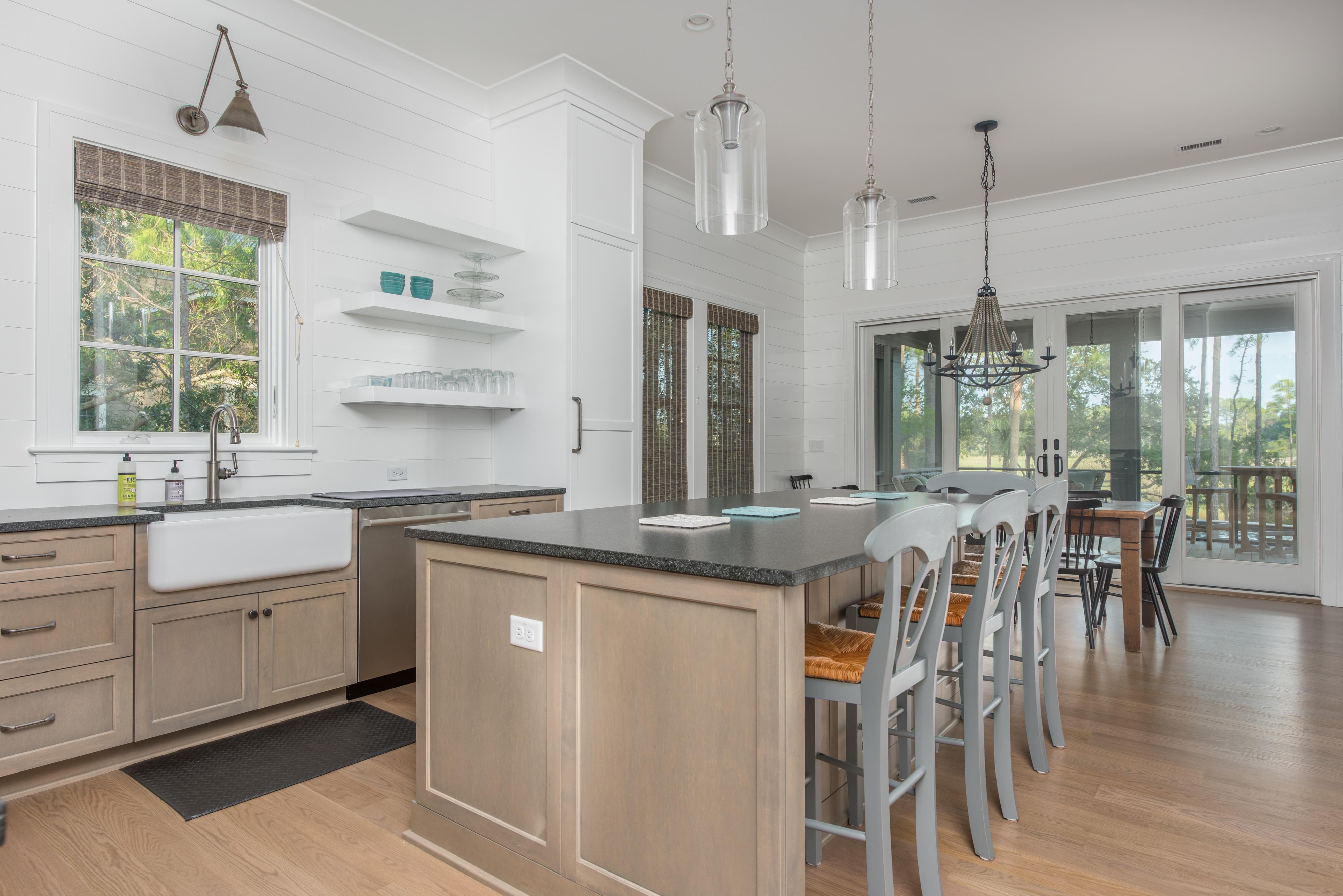 There are so many perks to booking a vacation rental home instead of staying in a hotel room. One of these perks is our rentals all have fully operational kitchens. We make sure all of our villas, cottages, and homes are fully stocked with everything needed to cook for your family while on vacation. You can save serious money by cooking in instead of eating out every night. Freshfields Village also has a grocery store with plenty of food options, so stop by on your way to your rental and pick up everything you will need for your trip. It can be fun cooking on vacation since using the kitchen and cookware, eating in the property's dining area, and visiting the local grocery store will all be new experiences for you and your family.
    Entertainment in the Rental
Another perk about booking a vacation rental home is there are several activities in the property to entertain guests. If you have a smartphone, tablet, or computer, connect to the free wifi for entertainment. If it happens to be a rainy day, watch TV or a favorite movie from home with the rental's DVD player. Some of our rentals are even supplied with board games, cards, and books for guest enjoyment. Lastly, depending on the property you picked, some rentals have hot tubs, private pools or community pools that can entertain for hours at a time.
Activities on Kiawah Island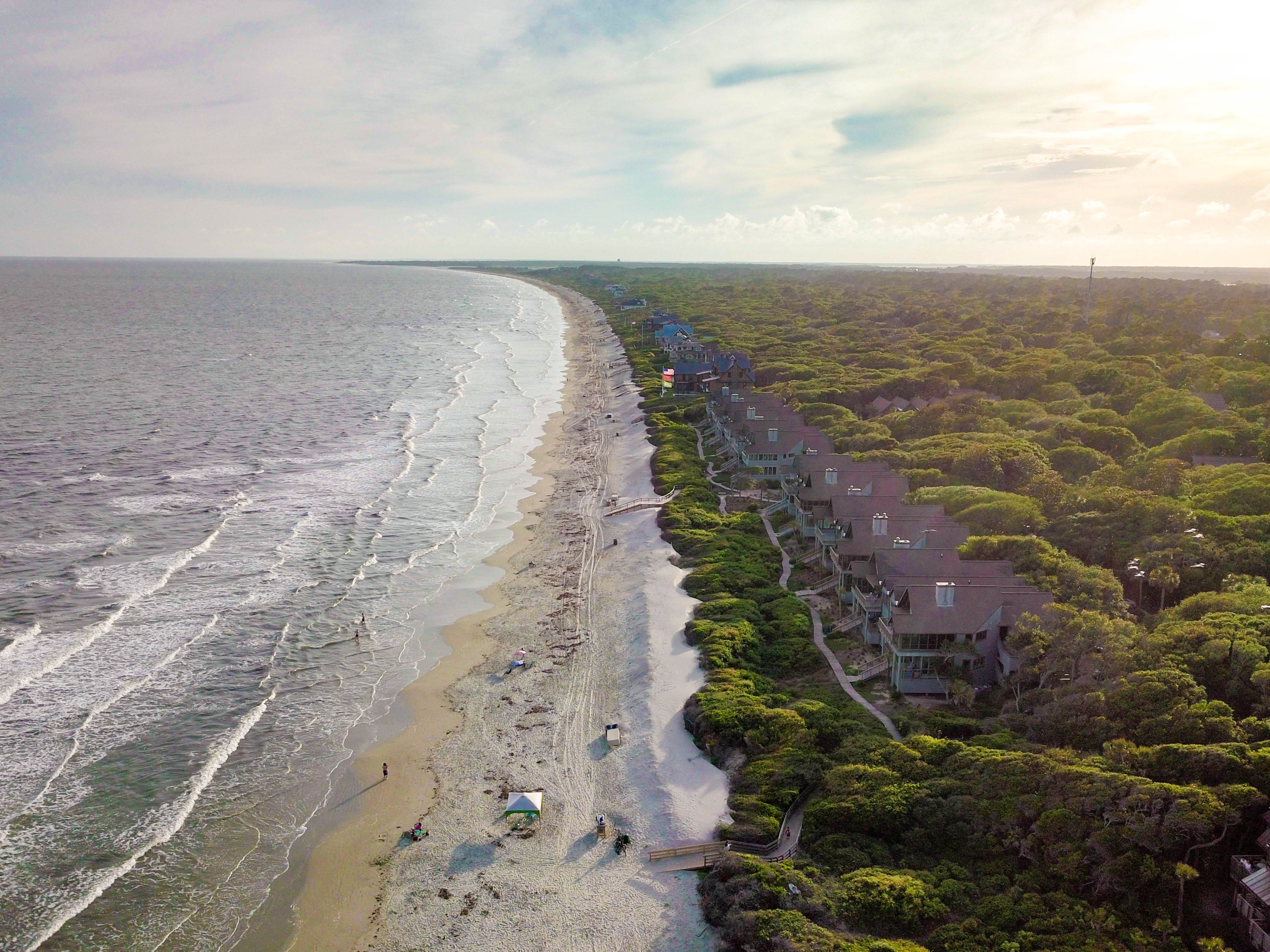 A classic Kiawah Island activity would be strolling on the beach or on the miles of walking trails that wind through the island. Kiawah Conservancy's offers free apps, so you can play games while exploring. Download the free TravelStorysGPS app to your smartphone and grab the Naturally Kiawah Pathways map located in the Akers Ellis binder. You can enjoy 7 exciting self-guided tour options including Central Kiawah Island, The Preserve, Western Kiawah Island, Treasures of the Beach: Scavenger Hunt, Eastern Kiawah Island, Kiawah's Ponds: A Wildlife Wonderland and Capturing the Beauty of Kiawah: Photography Tour. The Agents of Discovery app is an augmented reality game that leads you through the Kiawah Conservancy's Bobcat Trail. Simply download the free app to your smartphone and select the Kiawah Conservancy Explores Bobcat Trail mission to begin. Another free, fun activity that the kids will love is playing at Night Heron Park. Have fun partaking in a round of frisbee golf, climbing on the playground or playing basketball on the court. Guests are also welcome to stop inside the Nature Center to learn about the different species living on the island.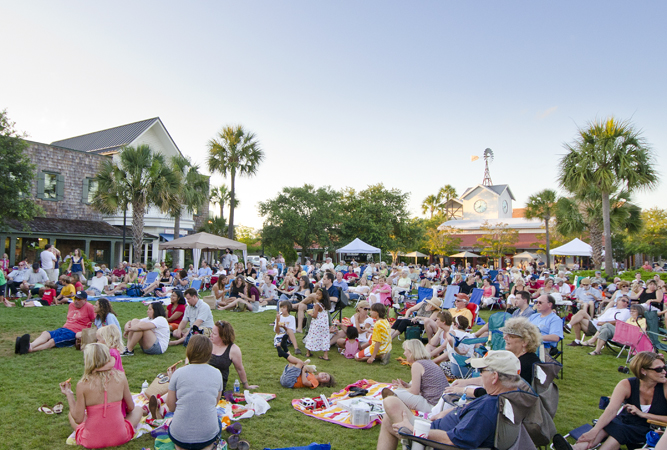 Activities at Freshfields Village
Every Friday night from 6 p.m. - 9 p.m. in the summer season, Freshfield Village offers a complimentary concert, called Music on the Green, that features a variety of local bands. They also have Starlight Cinema on summer Wednesdays, where a movie is projected on the big screen starting at 8:30 p.m. Guests are encouraged to bring their own blankets, towels, or chairs to sit on while enjoying these family-friendly events.
Start Planning a Cost-Effective Vacation