1 Nov 2022
Knock out your holiday gift list and stock up on fresh produce while supporting local farmers, crafters, artisans, and vendors. With numerous farmer's markets, street festivals, and bazaars, Charleston has so much to offer when it comes to local shopping.
Read below to discover our top 5 places to shop local in the greater Charleston area and our favorite upcoming holiday markets for 2022. 
Downtown Charleston, Marion Square
Located in historic downtown Marion Square, the lively Charleston Farmers Market is the largest and most widely known in the area. Since 1989, this popular market has been a vital way to connect local vendors, farmers, and makers with the local Charleston community.
During its regular season (April through November), Charleston Farmers Market takes place each Saturday from 8:00 am to 2:00 pm. In December, the Charleston Farmers Market hosts a special holiday edition each Saturday and Sunday ahead of Christmas from 9:00 am to 3:00 pm.
Support local Lowcountry farmers while taking care of your weekly grocery shopping! Fresh produce, locally produced packaged foods, plants and herbs, and fresh-cut flowers are available from numerous local vendors. In search of gifts and home décor items? Browse a bounty of handmade products such as pottery, jewelry, artwork, clothing, and more from talented local artisans and crafters.
Live entertainment and food vendors invite you to stay long after you've finished your shopping. Pull up a chair and enjoy a breakfast sandwich while you watch the talented break dancers bust a move. Have a sweet tooth? Try a popsicle from King of Pops or sip freshly squeezed lemonade from Lowcountry Lemonade, both Charleston Farmers Market mainstays. 
Johns Island, Charleston Collegiate School
Shop an abundance of local produce and handmade items without making the trip downtown. Located at Charleston Collegiate School's campus on Johns Island, the Sea Island Farmers Market is the closest weekly farmers market to Kiawah and Seabrook Islands.
Operating each Saturday from 9:30 to 1:30 year-round, this farmers market makes supporting local businesses in the community easier than ever. Plus, The Sea Island Farmers Market conveniently publishes their weekly vendor list online each Thursday.
Here, you can shop everything from jams to jewelry, candles to kombucha, and fresh pasta to pottery. With kid-friendly favorites like Italian Ice, the whole family will want to tag along for this local shopping trip.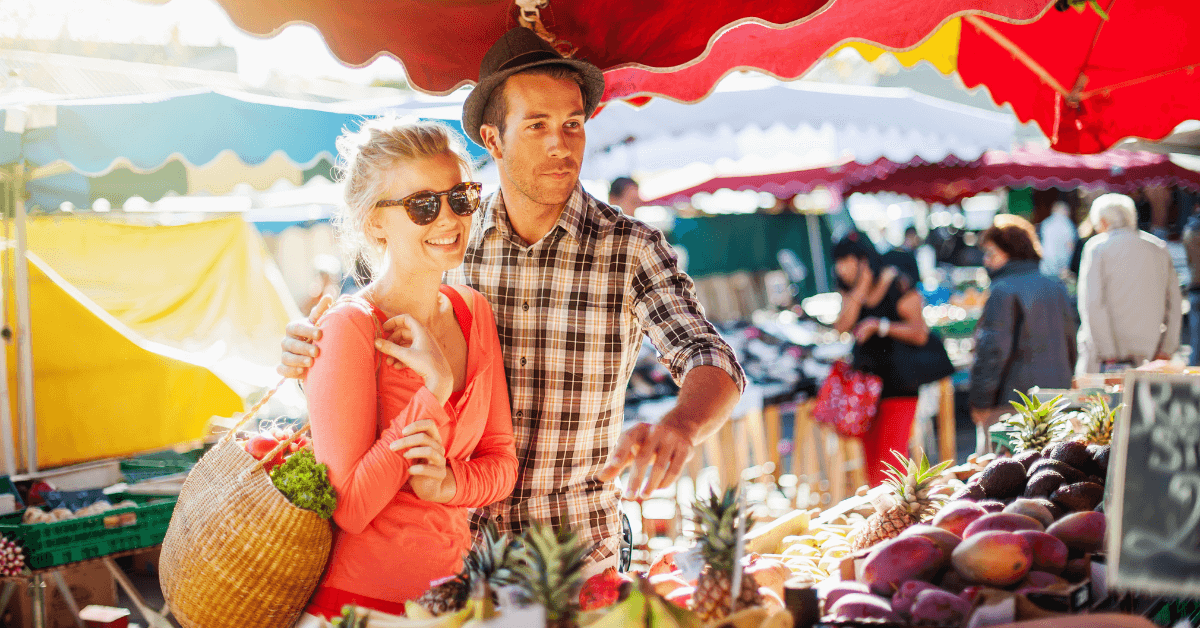 James Island, behind the Charleston Pour House
Looking to end your weekend on a high note? Head to the Sunday Brunch Farmers Market!
Each Sunday from 11:00 am to 3:00 pm, the Sunday Brunch Farmers Market sets up shop behind the Charleston Pour House on James Island. Conveniently situated on Maybank Highway, this weekly event is not far from Kiawah, Seabrook, and Johns Islands. 
Don't let the name fool you, either. This local market is so much more than just brunch. While you can expect a bevy of food options, you will also find plenty of local produce and handcrafted items for sale. With a mission to help small producers get started and develop a customer base, you're bound to discover new vendors AND support budding local businesses.
What could be better than shopping 100% local products in an upbeat, funky atmosphere the whole family will enjoy?
Downtown Charleston, King Street
Headed to downtown Charleston? Be sure to check out Second Sunday on King Street! Located in the heart of the Charleston peninsula and famous for fantastic shopping, King Street is home to nearly 200 businesses and is one of the most traveled streets in downtown Charleston.
On the second Sunday of each month, King Street is shut down from vehicular traffic from Calhoun Street to Queen Street, making it easier than ever to discover local shops and vendors, dine, socialize, and enjoy live entertainment. In other words, King Street transforms into a vehicle-free, pedestrian-friendly street festival.
So, grab the whole family, stroll the picturesque cobblestone streets, and explore historic downtown Charleston in a whole new way.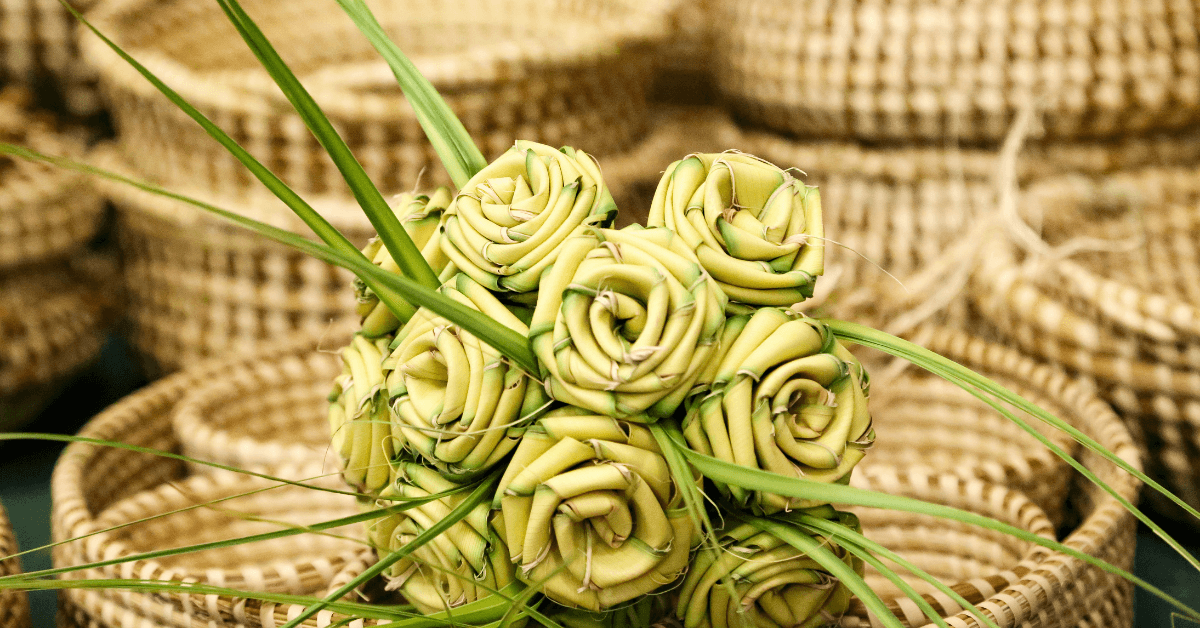 Downtown Charleston, Meeting Street
Last, but certainly not least, is the Charleston City Market, Charleston's #1 most visited attraction. Established back in 1804, the City Market has a long, storied history and is one of the oldest public markets in the country.
You'll find everything from locally made sweetgrass baskets to hand-painted folk art at this Charleston shopping staple. Home to over 300 local vendors, you are bound to discover a variety of unique treasures.
The Charleston City Market is open daily from 9:30 am to 6:00 pm on Monday through Saturday, and 9:30 am to 5:00 pm on Sundays. On Friday and Saturday evenings, a night market runs from 6:30 pm to 10:30 pm. Remarkably, the Charleston City Market is open every day of the year except Christmas Day.
Local Holiday Markets near Charleston
Holiday fun is sure to be had while shopping at one of the many local holiday markets! Offering all things local and festive, these unique shopping opportunities will undoubtedly get you in the holiday spirit. We encourage you to shop small and support local businesses, not only during the holiday season but also year-round!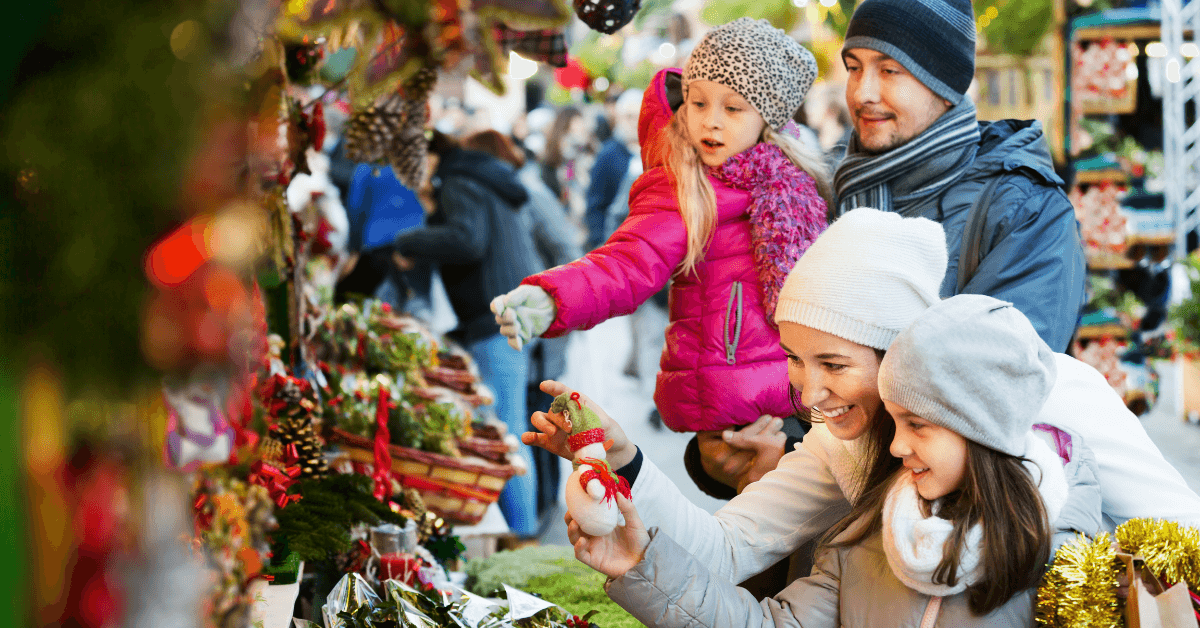 2022 Holiday Markets
Featuring local Charleston makers, crafters, and vendors, these festive bazaars are perfect for holiday shopping! 
Holiday Market at Middleton Place
Friday, November 25 & Saturday, November 26 | 10:00 am - 4:00 pm
Middleton Place
4300 Ashley River Road
Charleston, SC 29414
Town Market on James Island: First Friday Christmas Market
Friday, December 2 | 6:00 pm - 9:00 pm
Town Hall on James Island
1122 Dills Bluff Road
Charleston, SC 29412
Homegrown Holiday Bazaar
Saturday, December 3 | 10:00 am - 3:00 pm
Johns Island County Park
2662 Mullet Hall Road
Johns Island, SC 29455
Sea Island Farmers Market - Holiday Night Market
Saturday, December 3 | 4:30 pm - 8:00 pm
Charleston Collegiate
2024 Academy Road
Johns Island, SC 29455
Adopt + Shop Holiday Market
Saturday, December 5 | 12:00 pm - 5:00 pm
Firefly Distillery
4201 Spruill Avenue
North Charleston, SC 29405
Charleston Farmers Market - Holiday Edition
Saturdays and Sundays through December 17 | 8:00 am - 3:00 pm
Marion Square
329 Meeting Street
Charleston, SC 29403
---
Why Shop Local?
Local businesses are the cornerstone of our economy and the heart of our community, right here in Charleston and across the globe. We are fortunate to have a wide variety of farmer's markets, bazaars, festivals, and events that provide ample opportunity to support local small businesses. When you shop locally, you reinvest in the community you love.
As a small business ourselves, we are passionate about supporting other small businesses and giving back to the community. It doesn't hurt that we have some pretty incredible local businesses to patronize, either!