25 Feb 2021
The 2021 PGA Championship is set to return to Kiawah Island in May of this year and will take place at the famed Ocean Course. If you are visiting Kiawah Island for the 2021 PGA Championship this May, you may be wondering what you should pack. We've rounded up our top packing tips to create a handy spectator guide.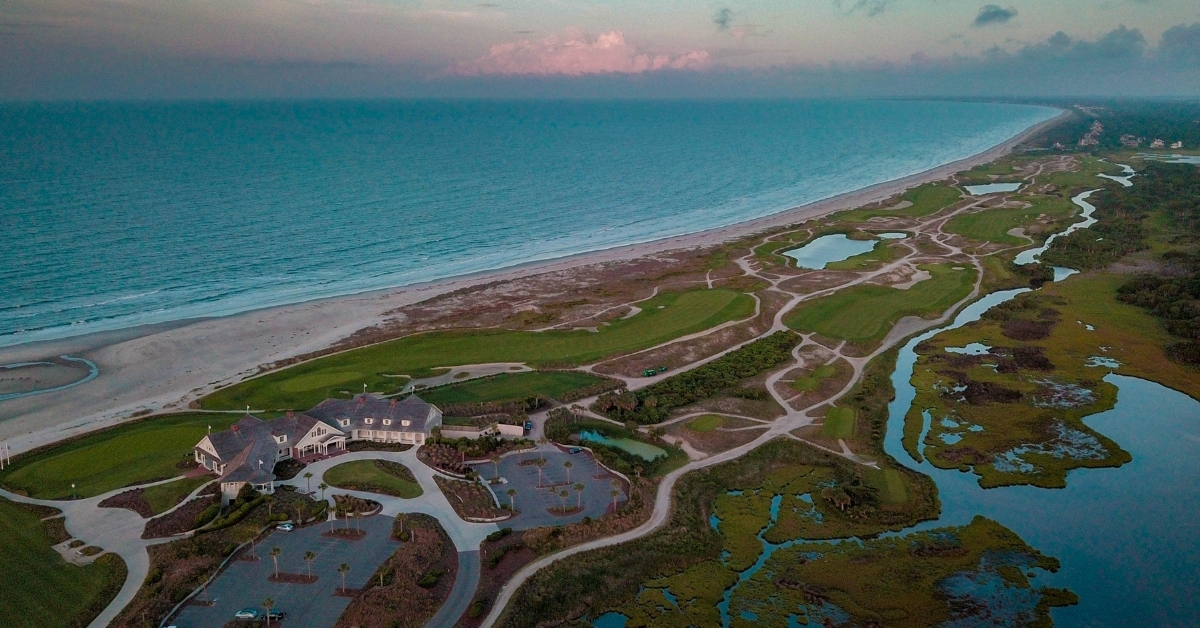 Packing for the Weather during the PGA Championship
It's important for spectators to consider the local weather when packing for the PGA Championship. The temperatures and weather patterns are important to be aware of when packing for Kiawah Island.
Kiawah Island temperatures in May
May temperatures on Kiawah Island typically fall between 65 and 80 degrees. Spectators can expect warm, but not hot, weather with lovely coastal breezes during the PGA Championship. A light jacket or sweater should be sufficient for most days during the tournament.
Will it rain during the PGA championship?
Historically, May is not a rainy month in the Charleston area. However, it may be a good idea to pack a rain poncho just in case. Umbrellas or heavy windbreakers may become burdensome to carry during the tournament. Ponchos are easy to transport and may come in handy if unexpected weather rolls in.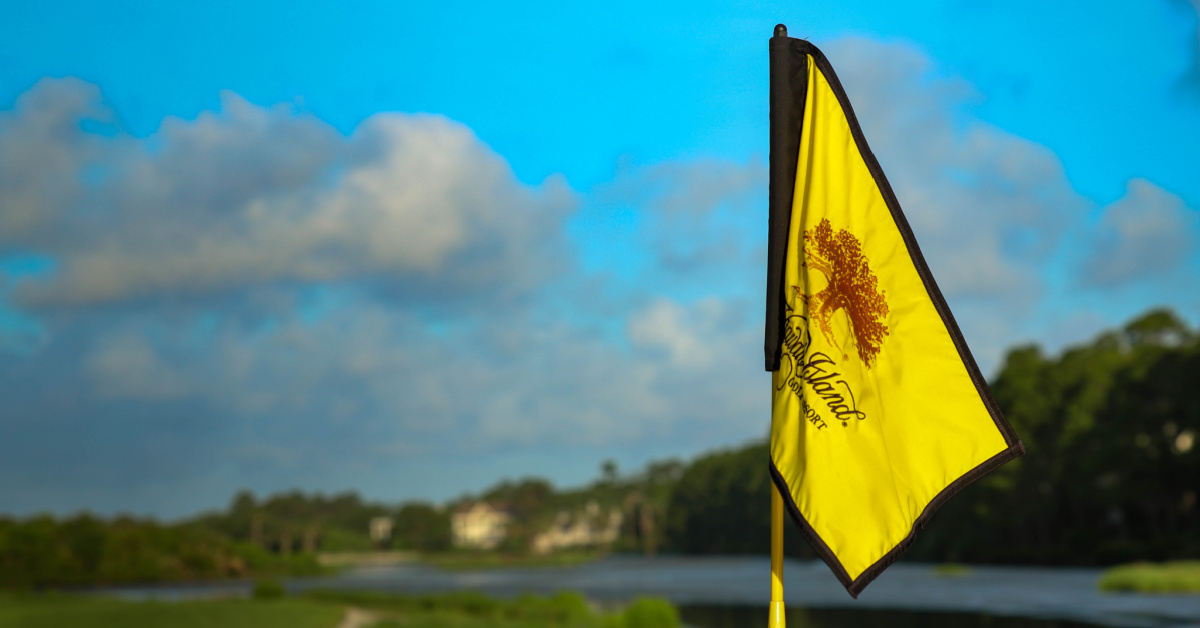 Clothing to Pack for the PGA Championship
Now that you know what weather to expect during your stay on Kiawah Island, it's time to consider proper spectator attire for the PGA Championship. So, what clothing should you pack for your trip to Kiawah Island? As a general rule, flashy and tight-fitting clothing is not considered appropriate to wear to golf outings, such as the PGA Championship. Instead, opt for neutral or muted tones and classic, conservative attire. Spectators should also stay away from old gym clothes, cut-off shorts, and tank tops.
For both women and men, comfortable, sturdy shoes are a must. Ladies should avoid high, spiky heels that may get caught in the grass. If you prefer to wear heels, we recommend choosing a shoe with a low-wedge heel. Although great for the beach, flip-flops should also not be worn to the PGA Championship.
Packing list for women and men
Here are a few ideas of attire for the PGA Championship that would work well for male and female spectators:
| | |
| --- | --- |
| For Ladies | For Men |
| Modest sundresses | Khaki slacks or shorts |
| Short sleeve blouses or shirts | Golf shirts |
| Light cardigans or sweaters | Button-down shirts |
| Capri pants or Bermuda shorts | Windbreakers or light jackets |
| Skorts or skirts of modest length | Nice shorts |
| Shoes with a low wedge heel or no heel | Loafers, sandals, or nice tennis shoes |
Accessories to Pack for the PGA Championship
As you won't want to be lugging around many objects during the tournament, it's important only to bring items you will truly use. 
Keep your handbags small and lightweight
Attendees should also review the PGA's official spectator guide to become aware of prohibited bag types. Backpacks and drawstring bags are not allowed to be brought into the tournament. Additionally, large bags (typically anything 10 inches by 10 inches) will not be allowed. If you bring a bag, we recommend opting for a small, cross-body bag.
Items to protect yourself from the Kiawah Island sun
May is known to be quite a sunny month on Kiawah Island. Depending on where you are located during the tournament, you may encounter direct sunlight. Wide-brimmed hats, visors, and sunglasses all work well to keep shady. Spectators may also want to pack a small bottle of sunscreen for use during the tournament.
Approved payment methods
If you plan on purchasing anything from the PGA shops or concession stands, make sure you come prepared! This year, the PGA Championship will not be accepting cash or personal checks. Guests should plan to bring their credit or debit cards. Apple Pay and Google Pay will be accepted at the concession and beverage stands.
Don't forget your cell phone
Although many electronic items (such as laptops or video cameras) are not permitted, mobile devices are allowed when certain guidelines are followed. For instance, you must turn your cell phone on 'Golf Mode' to avoid distracting players and other spectators.
We recommend bringing a fully charged cell phone the day of the event to ensure you do not run out of battery. You may need your mobile device to navigate Kiawah Island, arrange rideshare services, or access digital tickets. 
Final Tips for 2021 PGA Championship Spectators
Now that you know what to pack, how can you make the most of your time on Kiawah Island while you are in town for the PGA Championship? Browse our local event calendar, recommendations of things to do on Kiawah Island, and recent blog posts. For a full listing of permitted and non-permitted items, view the official PGA Championship spectator guide.
If you have not secured your accommodations for the tournament, we suggest you book as soon as possible! Akers Ellis still has a few Kiawah Island private homes and villa vacation rentals available for the PGA Championship dates. Book now to secure your preferred PGA Championship lodging!
Plan Your Experience