24 May 2018
Interior Design
When guests are searching for their perfect Kiawah Island vacation rental, they consider their budget, the size of the property, the view the property offers, and proximity to the beach, but did you know that almost all guests also look at the interior design of a property before reserving it for their vacation?
If you think your villa, cottage, or house needs a little design help, we suggest getting assistance from either an interior designer or a friend with a keen eye for design. A second opinion can be very helpful when thinking about all the aspects of a good design scheme. We believe, the fee for professional help or the dinner to say "thank you" to a friend will pay off in the long run.
Photography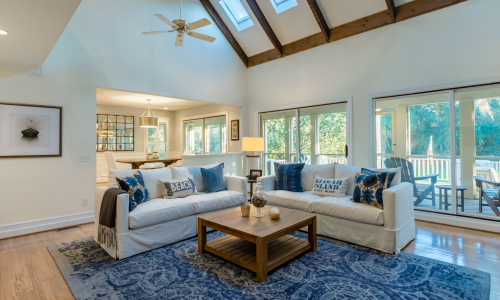 Making your home's interior functional and pleasing to the eye will photograph well and make your vacation rental property stand out online and on social media platforms. It is important to think about how your design scheme is going to photograph, so consider all the different angles the photographer will use to capture your home and ask yourself the following questions:
1.    Does the design showcase the property to its best potential?
2.    Does the décor flow from room to room giving the home a unified feel?
3.    Does the property look too cluttered or too sparse?
4.    Do some of the furnishings need to be updated due to wear and tear?
Reviews
When guests arrive at their vacation destination and it is exactly as described online, the furniture is in good shape, and the interior is well put together, they are more likely to leave a positive review after check-out. These reviews play a crucial part in future bookings because almost all potential renters will read them before reserving a vacation rental property.
Increased Profit
When renters see a great property online and they are pleased with the interior design, the photographs, and the reviews, it is very likely that they will book the property — yielding you more money. We truly believe that great interior design will make your property more competitive, ultimately earning you more rental reservations.
Vacation Rental Owners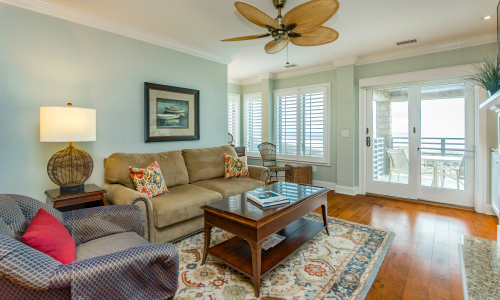 Akers Ellis Rentals looks forward to continuing our relationships with current owners and if needed, help them create a great interior design scheme to make their vacation rental more profitable.
We also look forward to developing new relationships with owners inquiring about our program. If you are interested in renting your home as a vacation rental, please contact our Director of Operations, Jerald Hucks.
Learn More