12 Jan 2023
No matter how you slice it, Charleston is a town that loves to eat! Each year, Charleston hosts countless highly anticipated festivals, many of them focused on the food and beverage industry. The bustling food scene, rich history, and Lowcountry hospitality make the Charleston area an attractive destination for culinary events all year long.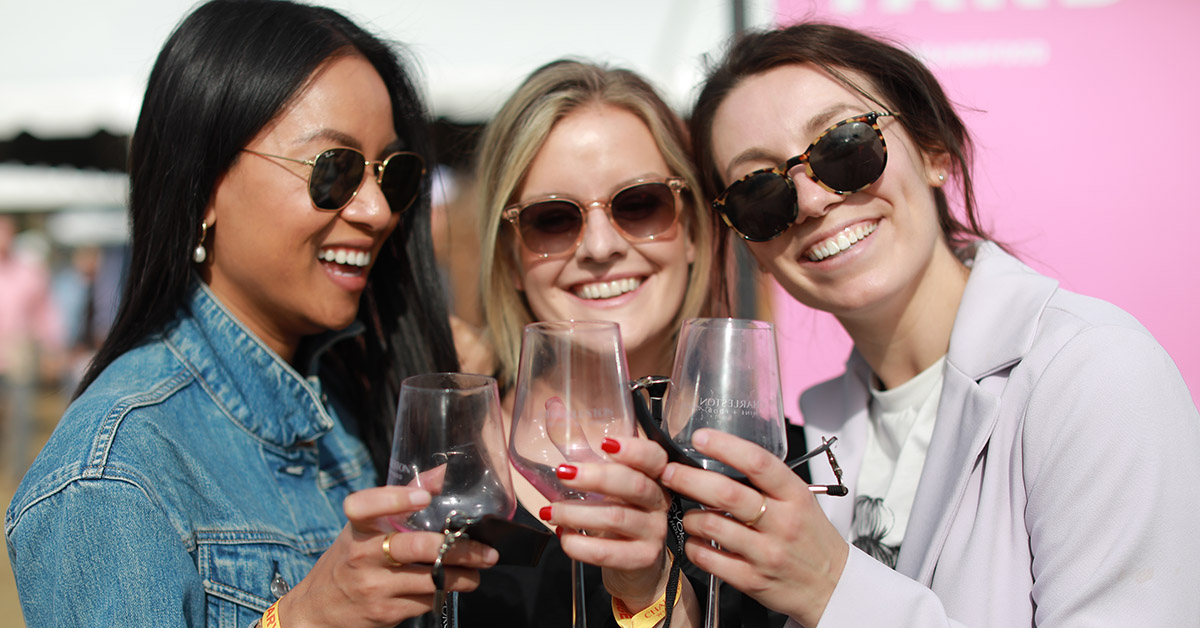 Photo by Jesse Volk, courtesy of Charleston Wine + Food
Most Popular Food & Beverage Events
The Charleston area is home to a variety of food-centric events ranging from upscale galas to barbeque block parties. Keep reading to discover the best food and beverage festivals Charleston has to offer in 2023.
Whether you're craving filet mignon at a white tablecloth restaurant or a Lowcountry Boil served at a newspaper-covered picnic table, our charming city won't disappoint.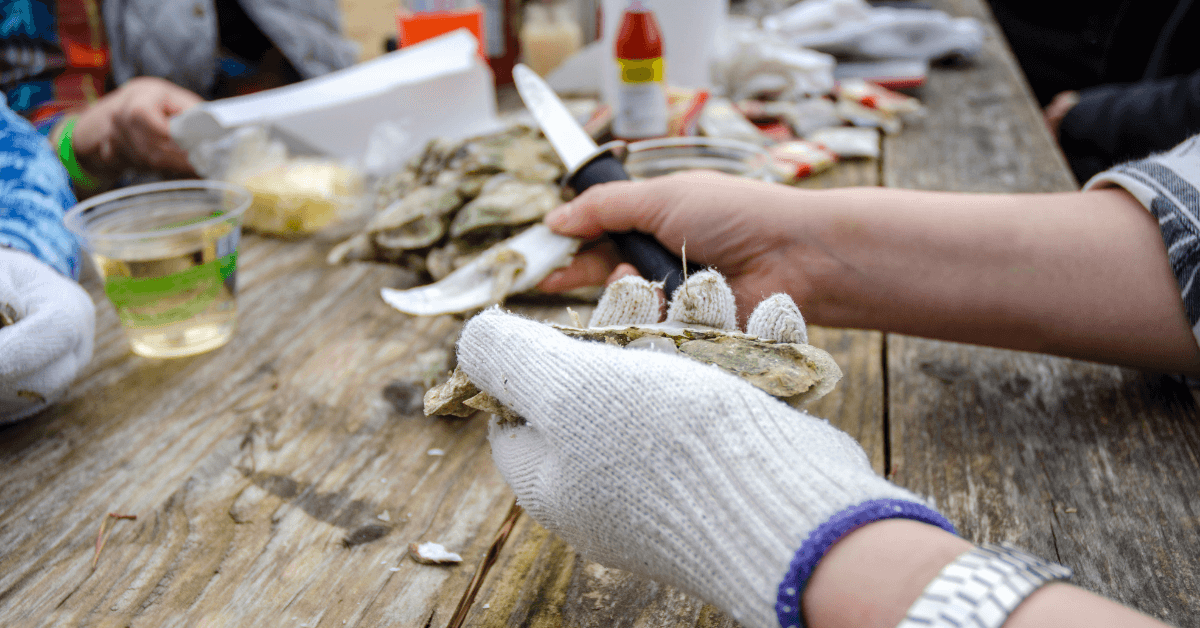 Lowcountry Oyster Festival
Annually, Late January/Early February • 2024 Date TBD
Did you know the world's largest oyster festival takes place right here in Charleston? The Lowcountry Oyster Festival is held in Mount Pleasant at beautiful Boone Hall each year. Festival-goers look forward to tens of thousands of pounds of oysters, live music, drinks, and plenty to see and do.
This all-day event promises hours of fun for the whole family. A children's area typically includes bounce houses, oyster-themed crafts, performances, exciting games, and much more. Adults will enjoy oyster eating and shucking contests, a food court with fare from local restaurants, and beer and wine.
For the most up-to-date event information, including the 2023 schedule, visit Lowcountry Hospitality Association's event page.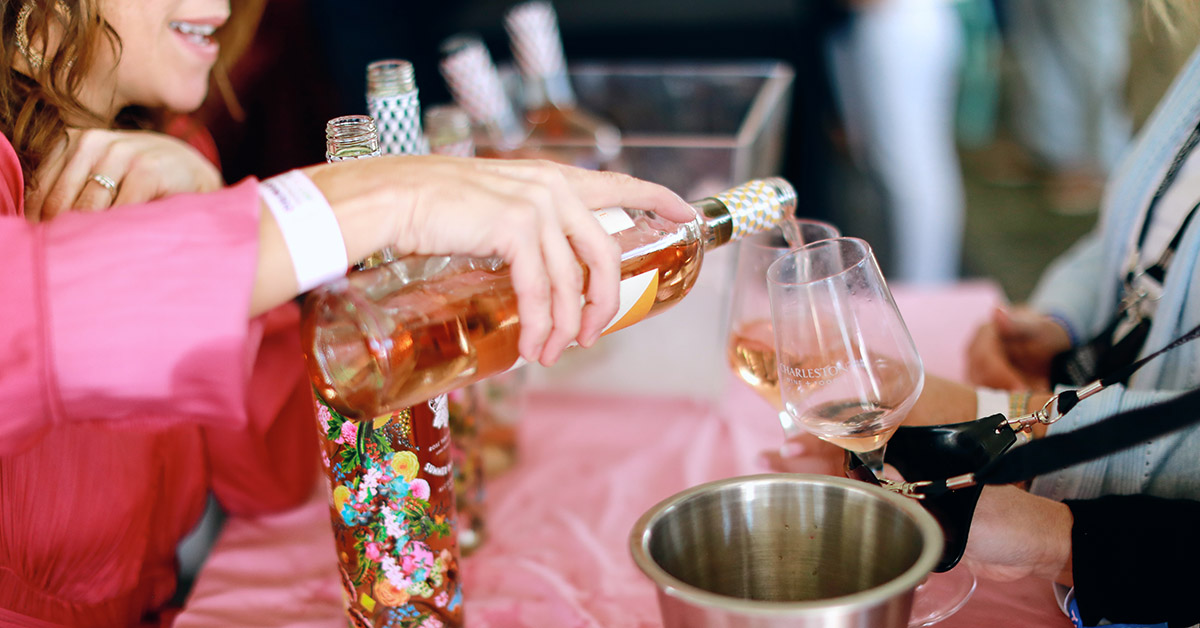 Photo by Jesse Volk, courtesy of Charleston Wine + Food
Charleston Wine + Food Festival
Annually, First Weekend in March • March 6 - 10, 2024
Perhaps the biggest festival on the list, the Charleston Wine + Food Festival (CHSWFF) is an event you don't want to miss. This five-day celebration of all things gastronomy happens each year during the first full weekend of March. 
CHSWFF brings together award-winning chefs, winemakers, and culinary experts from around the corner and across the globe. The event schedule is jam-packed with cooking classes, beverage workshops, signature dinners, lively parties, and the popular Culinary Village.
Although historically based in downtown Charleston, the 2022 festival was hosted primarily in North Charleston's Riverfront Park for the first time. Charleston Wine + Food announced in 2022 that it had grown tremendously since its humble beginnings in 2005.
The festival's relocation from Marion Square to scenic Riverfront Park allowed the festival to accommodate more guests and even more exciting culinary experiences. As with previous years, festival attendees can look forward to unique culinary events in picturesque Lowcountry settings. Located along the Cooper River, Riverfront Park is no exception. 
To learn more about Charleston Wine + Food and keep up-to-date on the current year's festival, visit charlestonwineandfood.com.
Lowcountry Cajun Festival
Annually, Spring • April 1 - 5, 2023
Each year, Charleston County Parks brings Louisiana to the Lowcountry! If you're looking for authentic Cajun fare like jambalaya, crawfish, and alligator, look no further than the Lowcountry Cajun Festival.
The Lowcountry Cajun Festival serves up all the Cajun and Creole foods you know and love. Plus, this food festival offers kids activities, Zydeco music, and non-Cajun food items (like hotdogs and sno cones).
For more information and festival details, visit the Charleston County Parks Lowcountry Cajun Festival event page.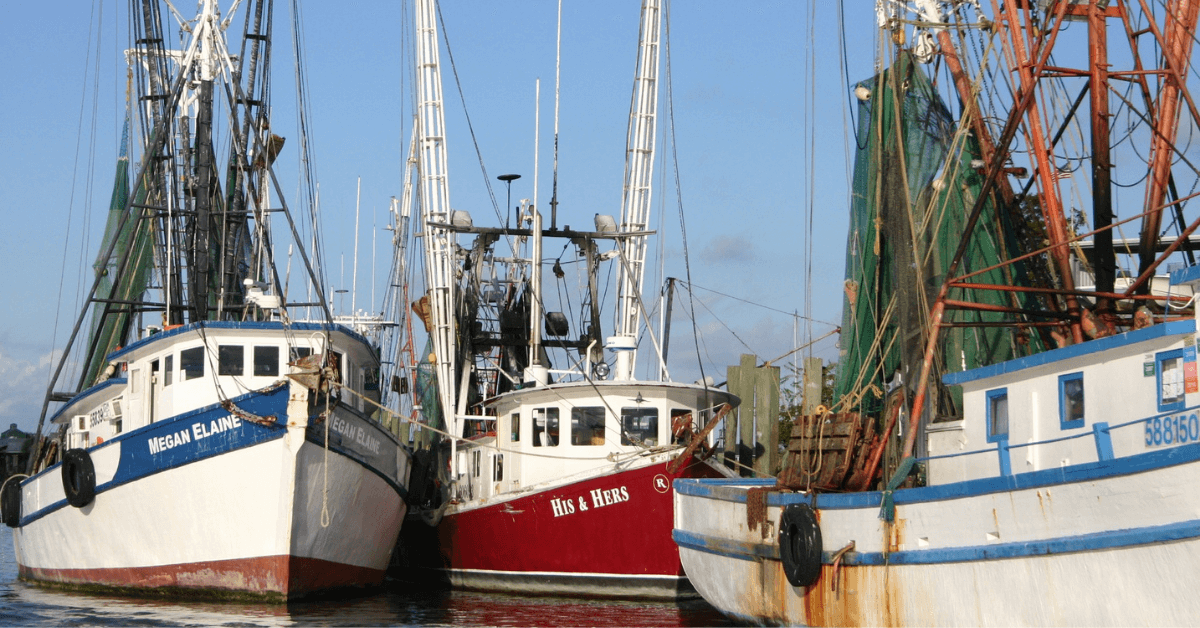 Blessing of the Fleet & Seafood Festival
Annually, Spring • April 30, 2023
A tribute to Mount Pleasant's fishing and shrimping industry, this annual extravaganza celebrates local fishermen and all things seafood! The festival is held at beautiful Memorial Waterfront Park and is sure to delight guests of all ages.
Attendees can look forward to a festive boat parade, live entertainment, snack vendors, seafood samples, and even a craft show. Feeling competitive? Participate in the Shrimp Eating Contest or enter the Shag Dance Competition.
The Blessing of the Fleet & Seafood Festival is free to attend, and net proceeds from the festival are given to a local non-profit organization. To learn more about event vendors and see the schedule of events, visit the Town of Mount Pleasant online.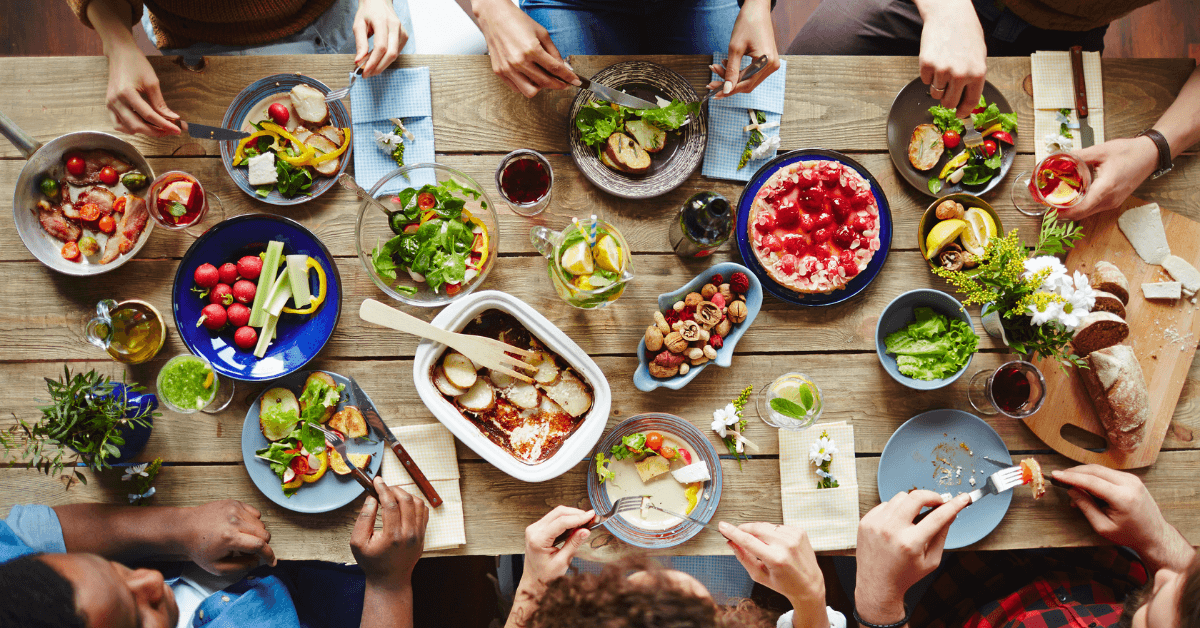 Charleston Restaurant Week
Biannually, Winter & Fall • September 2023 + January 2024 [exact dates TBD]
This twice-yearly event offers a unique chance to enjoy the Charleston area's best culinary establishments at exceptional prices. Participating local restaurants offer special prix-fixe menus curated just for Restaurant Week guests. 
The eleven-day food celebration provides the opportunity to try world-famous restaurants and quaint local favorites. Indulge in every kind of cuisine you can imagine during brunch, lunch, or dinner.
Charleston Restaurant Week is not a ticketed event, but reservations are recommended where possible. For the most updated information on dates and a list of participating restaurants, visit the South Carolina Restaurant Week website.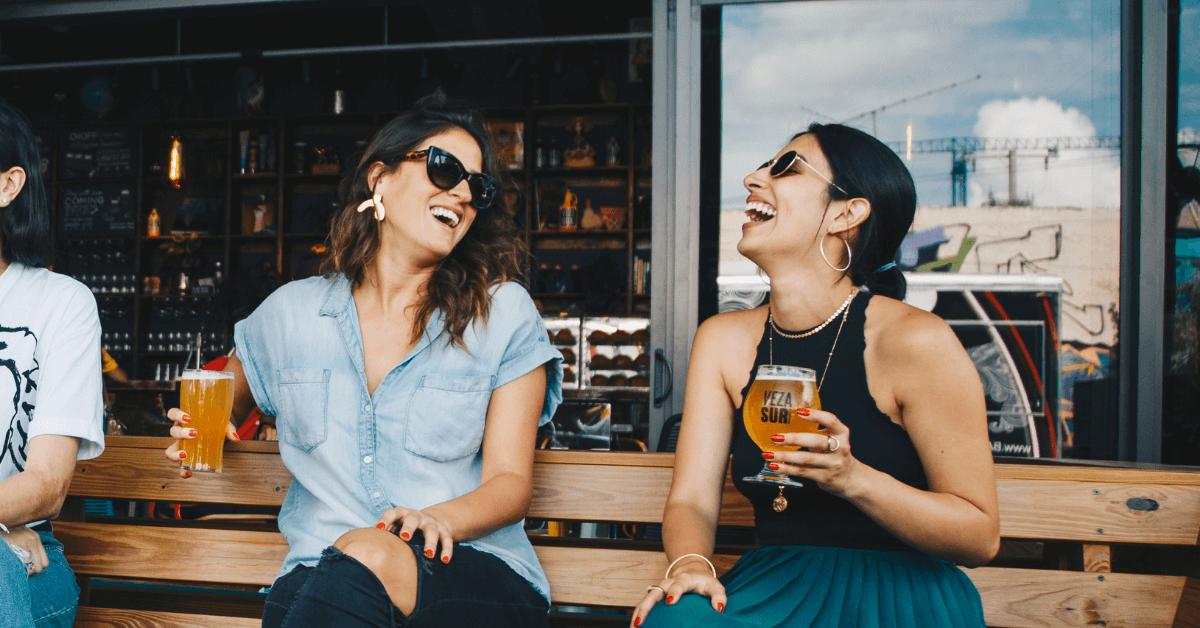 Charleston Beer Week
Annually, Fall • 2023 Date TBD
Entering its tenth year in 2023, Charleston Beer Week has become a highly anticipated annual event. This week-long celebration was created to promote the growing number of local breweries in the Charleston area. Charleston is now home to over 30 breweries, each offering something unique.
Charleston Beer Week is your chance to try new, local beverages and help support the Lowcountry beer scene. Some events may be ticketed, some are pay-as-you-go, but all events will feature something for everyone. While the breweries will be the main focus, the event will also feature retail shops, pubs and restaurants, and more.
For additional information on Charleston Beer Week and the schedule for the fall 2023 festival, visit charlestonbeerweek.com.
Discover More Festivals & Events
Not a food connoisseur or beverage aficionado? The Lowcountry hosts countless other event types throughout the year. Whether you're an art enthusiast (consider the Spoleto Festival) or an avid outdoorsman (check out the Southeastern Wildlife Exposition), there's something for everyone. 
To explore more happenings, festivals, and events, browse our Local Event Calendar.