4 May 2023
The coast of South Carolina is a place unlike any other. With stunning beaches, abundant natural beauty, a mild climate, and plenty of things to do, it's no wonder that there has been a growing interest in coastal South Carolina real estate.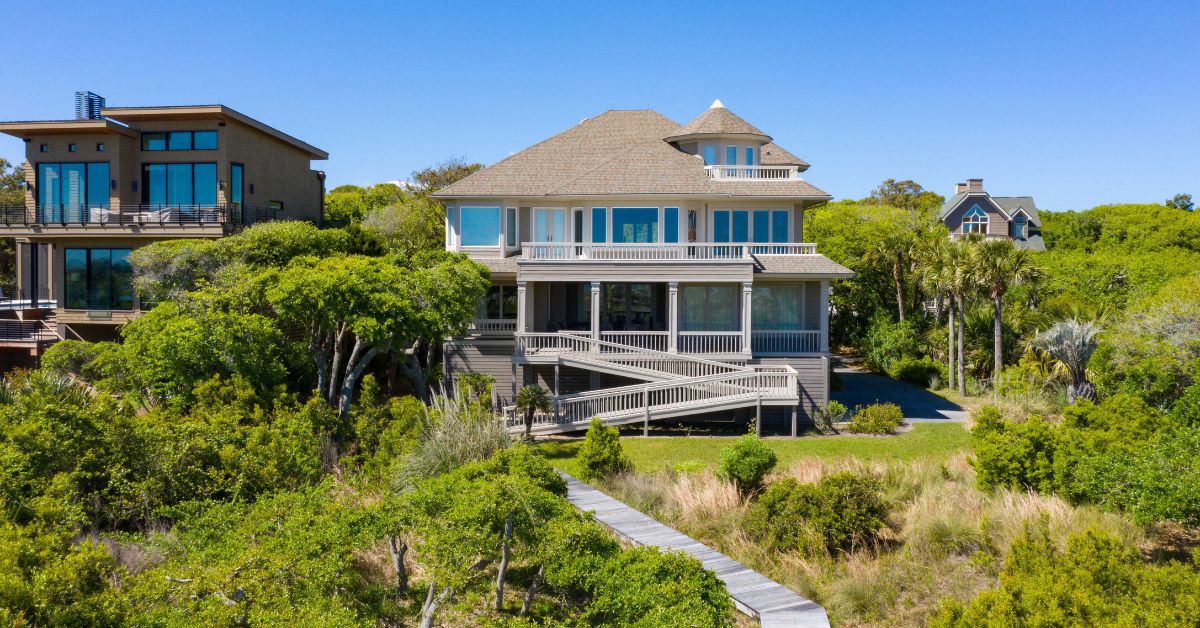 Things to Consider Before Purchasing a Property
If you're interested in purchasing beachfront real estate, you may be wondering where to start. Keep reading to learn more about the coastal South Carolina real estate markets and what to consider before buying property here.
Choosing the right location and property features are of the utmost importance when it comes to purchasing beach real estate. South Carolina is home to an abundance of coastal towns, each with their own personality. In addition to selecting a location, you will also want to consider what type of property will best suit your needs.
Types of Beachfront Property in South Carolina
Condominiums
Condos, referred to as 'villas' on Kiawah and Seabrook Islands, are an appealing choice for buyers. Condos are individually owned units within a larger complex or community. Many buyers, especially second-home or out-of-state buyers, appreciate that condominiums require little or no exterior maintenance from the owner. However, buyers that prioritize privacy and require more space may opt for single-family residences.
Single-family Homes
Traditional single-family homes are standalone, detached residences. Homes will likely require more upkeep but have the most privacy and allow for more personalization than a condo or cottage. If you are looking for a large property and don't mind some of the nuances that come along with homeownership, this property type may be a great fit for you.
Fractional Share
Although not considered a structure type per se, fractional share ownership is another option many coastal beach real estate buyers consider. Fractional share ownership refers to holding a percentage of a property and sharing usage among other owners. Unlike timeshares, which are not permitted on Kiawah and Seabrook Islands, fractional ownership is when a fraction of the property is deeded to an individual.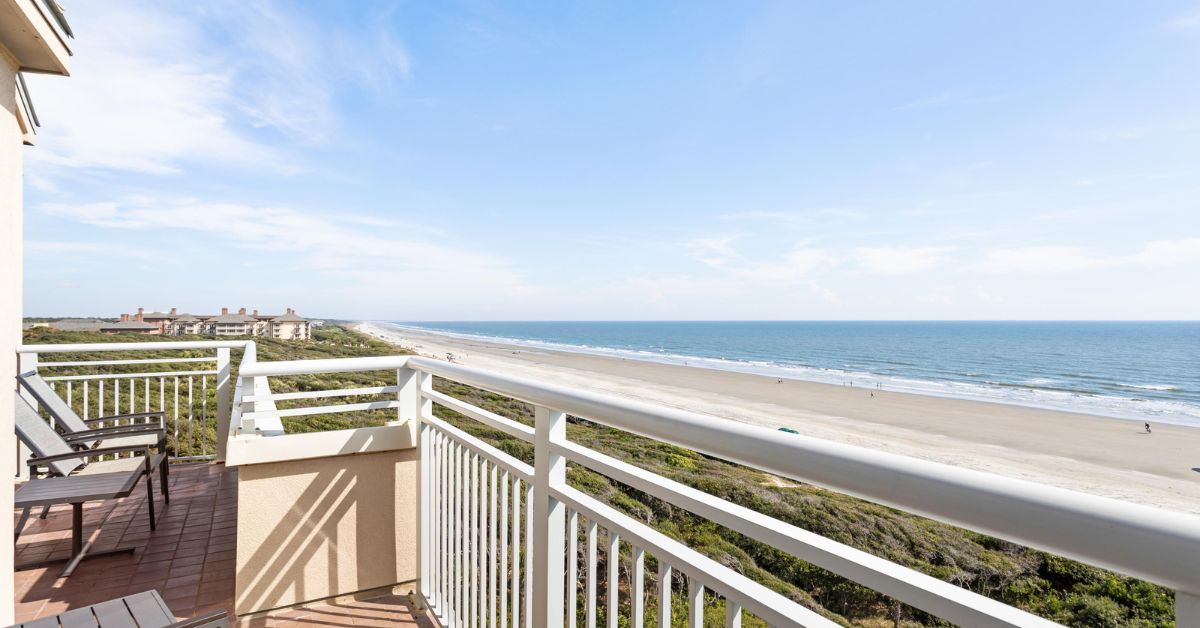 SC Real Estate Investment Opportunities
South Carolina coastal real estate is a great investment opportunity for many. It's important to understand your investment goals when purchasing property. An experienced real estate agent can help you identify properties that have long-term or short-term investment potential.
According to real estate agent Chris Dion, "The South Carolina coast is an irresistible location for many buyers, and for good reason." Chris is a College of Charleston alumnus who stayed in the Charleston area to raise his family. "Personally, having graduated from the College of Charleston and choosing to stay here, I feel blessed to raise my family in this beautiful place. Given the multitude of reasons why this area is so attractive, I'm confident that the real estate market will remain strong and weather any potential downturns in the US market."
Purchasing Beachfront Property in Specific Areas
With a 187-mile-long coastline, there is no shortage of charming towns in the South Carolina beach real estate markets. Each market is unique and offers something for every type of buyer. The greater Charleston area has remained a popular choice for out-of-town and local buyers alike.
Kiawah Island
Kiawah Island is a private gated community located about 45 minutes from downtown Charleston. Buyers flock to Kiawah Island for its world-class owner amenities: five public golf courses, an award-winning tennis center, The Sandcastle oceanfront pool and fitness center, and more. Additional amenities are also available to owners with Kiawah Island Club memberships.
Seabrook Island
Another private gated Island about 45 minutes outside of Charleston, Seabrook is a top pick for buyers seeking a home on the South Carolina coast. Seabrook Island also boasts its fair share of amenities, including two championship golf courses, an equestrian center, and a racquet club.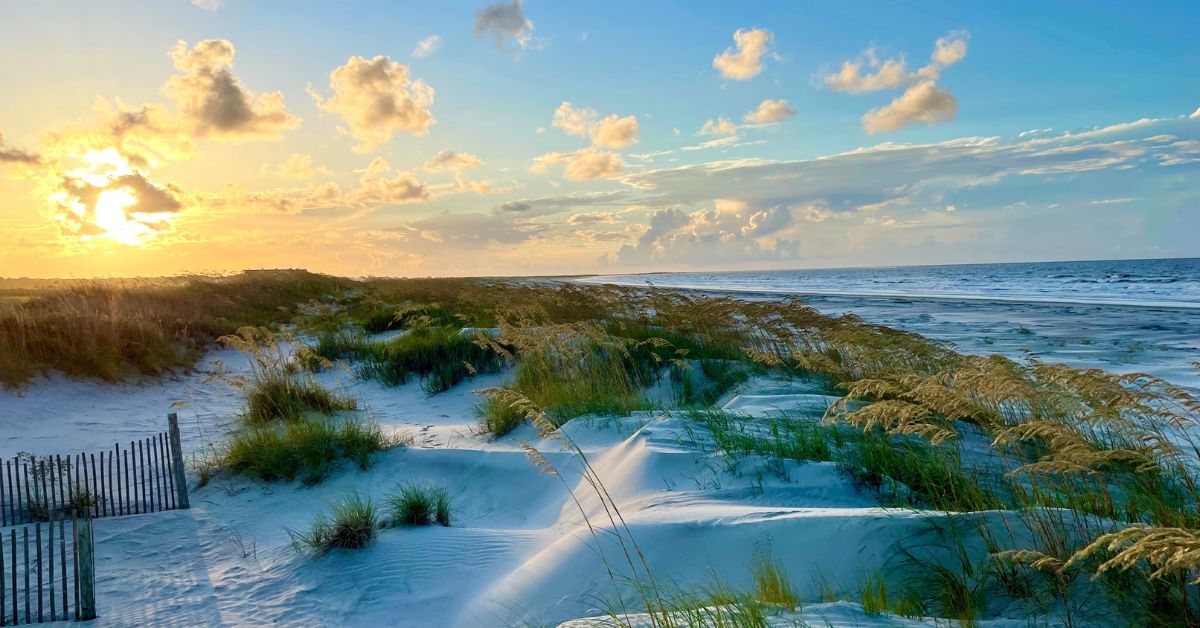 Not Beachfront, but Close!
If you are looking for real estate near the beach, Johns Island and Charleston are two wonderful locations you may consider. Both areas are not far from area beaches and have so much to offer.
Johns Island
If you have visited Kiawah and Seabrook Islands, you have likely passed through this picturesque area. Johns Island is a peaceful combination of rural areas, new construction communities, and everything in between. "Johns Island has everything from amazing new restaurants to farmland and is not far from beach access," says real estate agent Stephanie Burr. Although Johns Island does not have any beachfront property, water access is abundant through rivers and marshes, and residents are just a short drive from local beaches.
Downtown Charleston
Charleston is a great place to live, work, and play. Buyers who are looking for proximity to beaches and water access but value a faster-paced environment find downtown Charleston to be an ideal place to settle. In one direction, you have the beaches of Isle of Palms and Sullivans Island. Cross a different bridge, and you're headed to Folly Beach or Kiawah and Seabrook Islands.

Working With a Real Estate Expert
No matter where you are buying property, it's important to work with a skilled local real estate agent. When you partner with someone who is well-versed in beachfront property transactions, you are more likely to achieve your real estate goals more efficiently and effectively. Experienced agents can help you navigate the complex intricacies of the local market and have access to a variety of resources to make transactions run as smoothly as possible.
Taking the Next Steps
Coastal real estate markets in South Carolina are appealing for a variety of reasons. Whether you're looking for a place with natural beauty, great weather, or plenty of things to do, you will find it in the coastal areas of the Lowcountry. When purchasing real estate, it's important to work with a real estate agent who understands your goals and has a deep understanding of the local market. If you're interested in learning more about the local market or connecting with an agent, our experienced agents would be delighted to help you navigate the real estate process.