22 Jul 2022
It's no secret that some of the best places to retire are located right here in the South. With so many attractive options, how do you narrow down the best place to spend your golden years? Discover our recommendations for the best places to retire in the South and what makes them such desirable areas for retirees.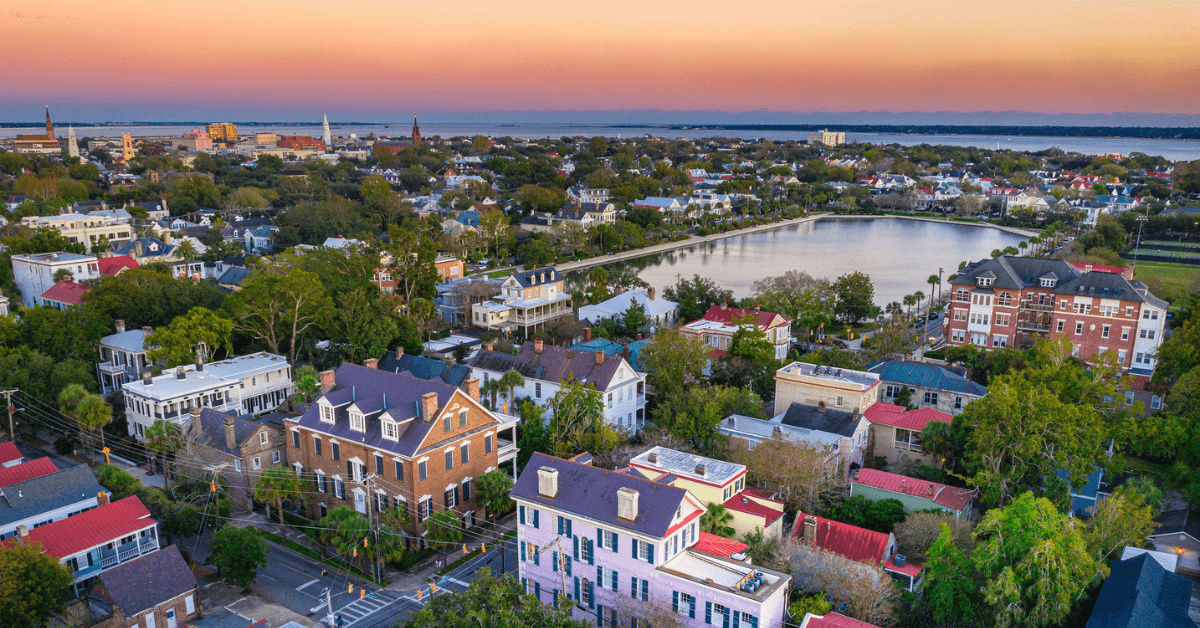 Where are the best places to retire in the South?
Selecting the perfect location to retire is no small task. Lucky for you, we've researched and created a list of our favorite places in the South for retirees looking to relocate. Whether you're looking for the hustle and bustle of the city or a quiet Lowcountry retreat, we have you covered. 
Charleston, South Carolina
Undoubtedly one of the most popular places to vacation in the south, Charleston is also a favorite among retirees. With so much to offer its residents, it's no wonder that Charleston is regularly featured on Southern Living's list of Best Places to Retire. Charleston was also recently ranked the second-best spot to retire on WalletHub's ranking of Best & Worst Places to Retire in the U.S.
An estimated 33 people move to Charleston each day, according to the Charleston County Economic Development Department. The greater Charleston area is large (and growing!), so we're breaking it down and highlighting a few of our favorite places in the Charleston metro area. 
Downtown Charleston
Ideal for those seeking a more urban area for retirement, downtown Charleston is a hot spot for dining, entertainment, and shopping. Enjoy living among picturesque cobblestone streets in Charleston's downtown historic district. Or, settle on Charleston's Upper Peninsula, a recently revitalized portion of downtown with an upbeat culinary scene.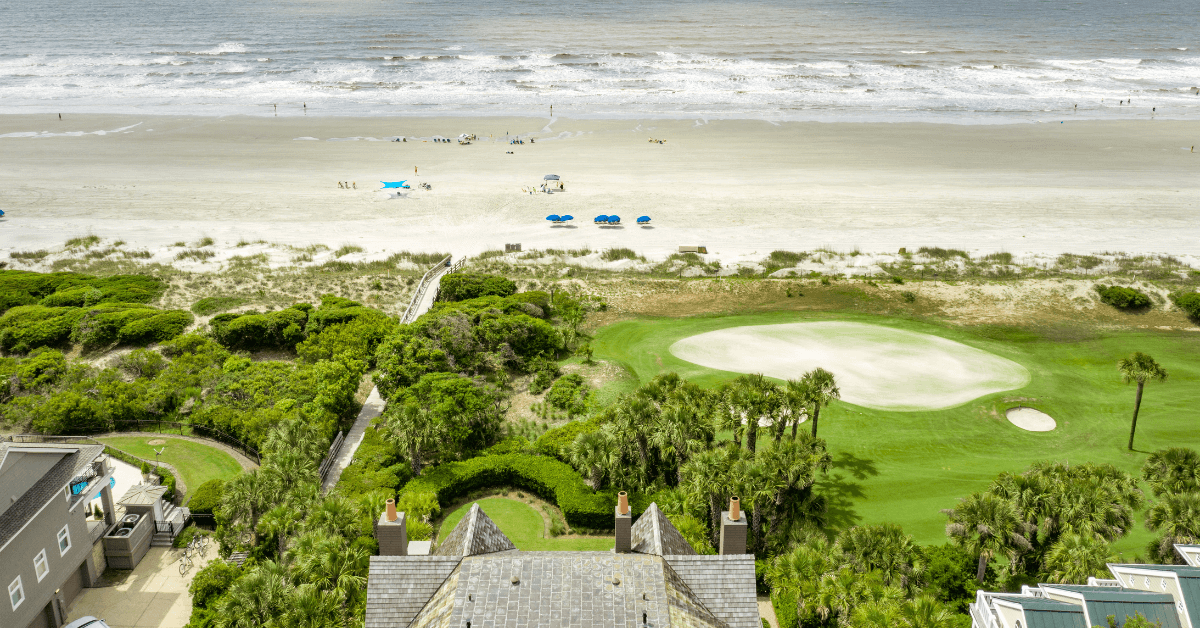 Kiawah Island
Dreaming of retiring by the beach? Kiawah Island offers a 10-mile stretch of pristine beach and plenty of desirable owner amenities. Home of the 2012 and 2021 PGA Championships, Kiawah Island is an acclaimed golf destination. Nature enthusiasts also enjoy Kiawah Island for its abundant wildlife and scenic marsh views. This gated island is conveniently situated about 40 minutes from the city of Charleston. 
It should come as no surprise that Kiawah was recently voted second-best island in the world by Condé Nast readers. Even more recently, Kiawah Island was voted the #2 Best Continental Island in the U.S. and among the Top 25 Islands in the World in Travel + Leisure's World's Best Awards 2022.
Seabrook Island
Just a stone's through from Kiawah Island, this neighboring gated island is another coastal retreat that is great for retirees. Seabrook Island offers a beach club with three pools, an oceanside equestrian center, two golf courses, and many more amenities for property owners. Similar to Kiawah, Seabrook is about 40 minutes away from Charleston. 
Johns Island
If you prefer a more peaceful atmosphere, Johns Island may be the perfect place to retire. Johns Island offers a variety of properties from waterfront estates to horse farms to newly-built single-family homes. The island is full of natural beauty, including the famous Angel Oak Tree, the largest living oak tree east of the Mississippi River. Johns Island is conveniently located near Kiawah Island, Seabrook Island, James Island, and West Ashley.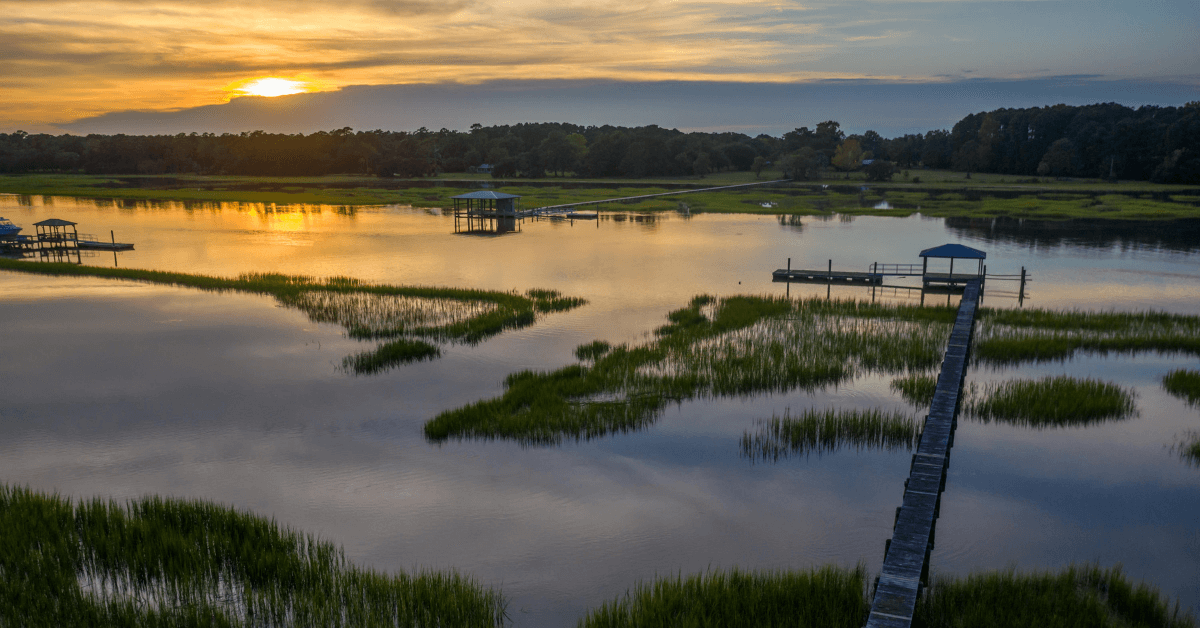 Why do people retire in the South?
What is it that makes retirees flock to southern states? Turns out, it's a combination of factors that draw people to retire in the south. The mild climates and good weather for year-round enjoyment. The relatively low cost of living, robust economy, and favorable tax breaks are also important for retirees when choosing the best place to relocate. 
Looking for more information?
If you are interested in learning more about real estate and relocating to the Lowcountry, we would be delighted to help you learn more.  Whatever your retirement dream, the experienced real estate agents of Akers Ellis Real Estate are here to help you make it happen.