7 Nov 2018
Kiawah Island is home to many species of wildlife, many of which are commonly seen. We have outlined just a few favorite animals — as well as some safety tips!
Bobcats
Kiawah Island is home to one of the United States' densest bobcat populations. This healthy, stable population, while posing no threat to humans, plays a vital role in managing the islands pests. Looking to site the bobcat? You'll have the best odds between dusk and dawn! 
White-Tailed Deer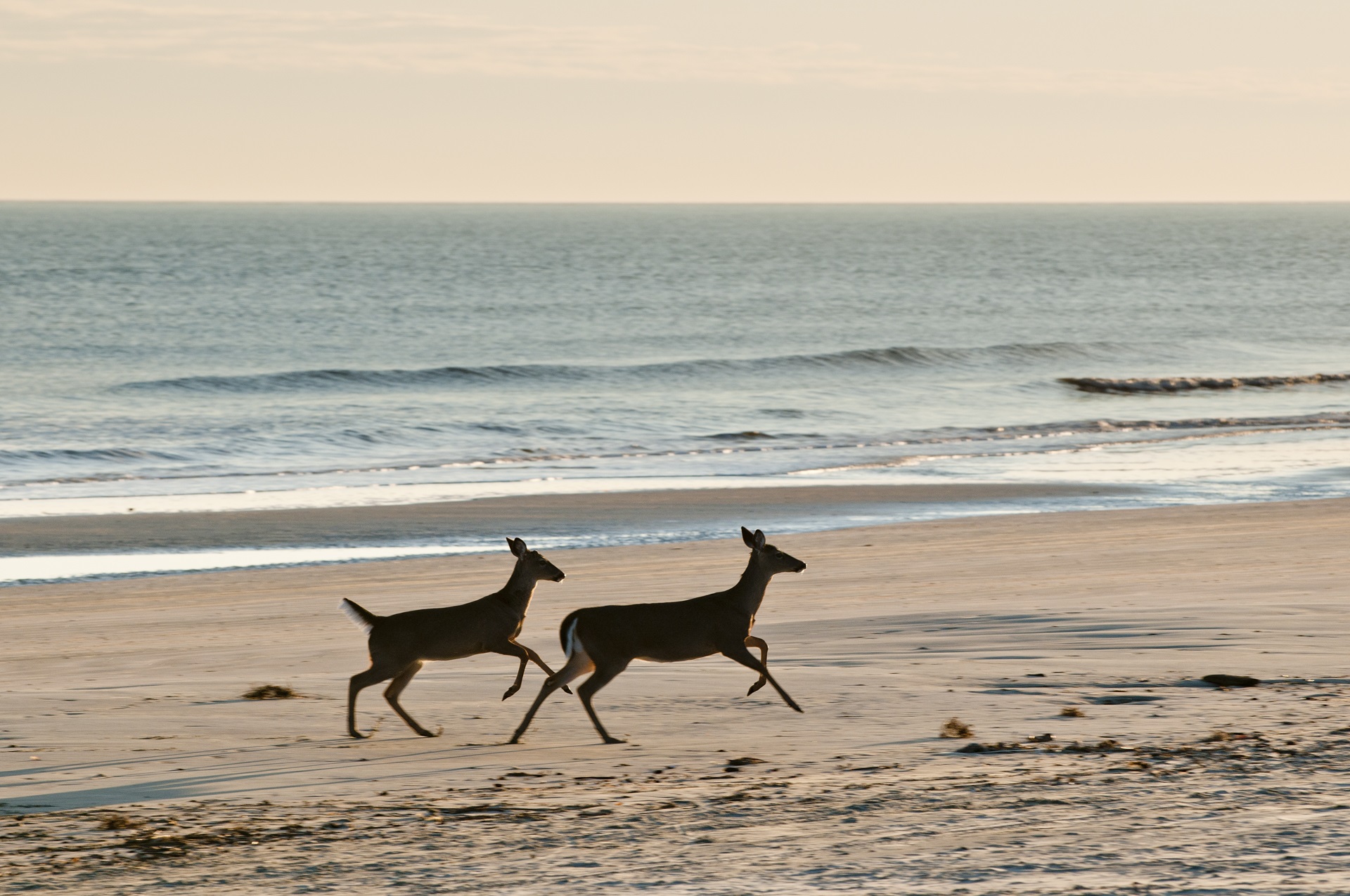 You can find around 500 deer on Kiawah Island. These deer are very adaptable, finding habitat among the island's fields and forests as well as the suburban neighborhoods. Are you visiting from the Northeast or Midwest? Well then, you are used to seeing this species roaming around. An interesting fact about Kiawah Island's white-tailed deer is that they are smaller in size. This helps them cope with the warmer climate of Kiawah Island. You don't have to go searching for these cuties! You are bound to see quite a few on your vacation.
Loggerhead Sea Turtles
Kiawah Island serves as a vital nesting beach for loggerhead turtles. Here on Kiawah, we work very vigilantly to assure the safety of the nesting sites. The Town of Kiawah Island regularly patrols and monitors these sweet creatures as they nest, hatch and return to sea. When attempting to get a glimpse, please be sure not to disturb the nesting turtles and refrain from shining lights toward them. Nesting activities typically begin in mid-May and continue through early August. Follow along with the turtle patrol for a sighting of this miraculous experience.
Bottlenose Dolphins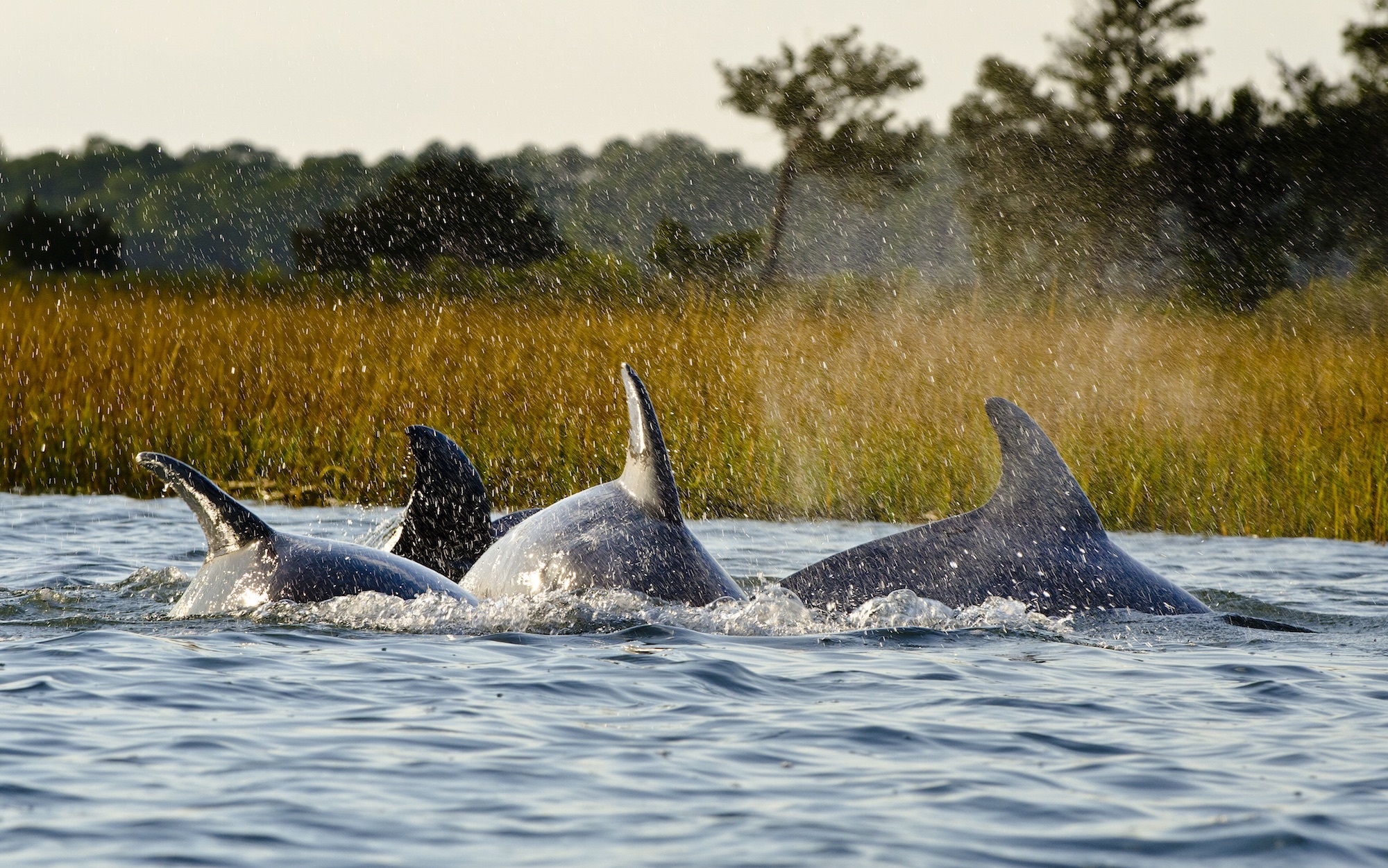 The ocean around Kiawah Island is home to many species of marine mammals, the most common being the bottlenose dolphin. To catch a sighting of these beauties, check out the surf, inlets, rivers, and creeks throughout Kiawah Island. If you are lucky, you'll get a glimpse of the dolphins engaging in strand feeding. This unique behavior showcases the majestic creatures launching their bodies into the air in a fascinating display.
American Alligators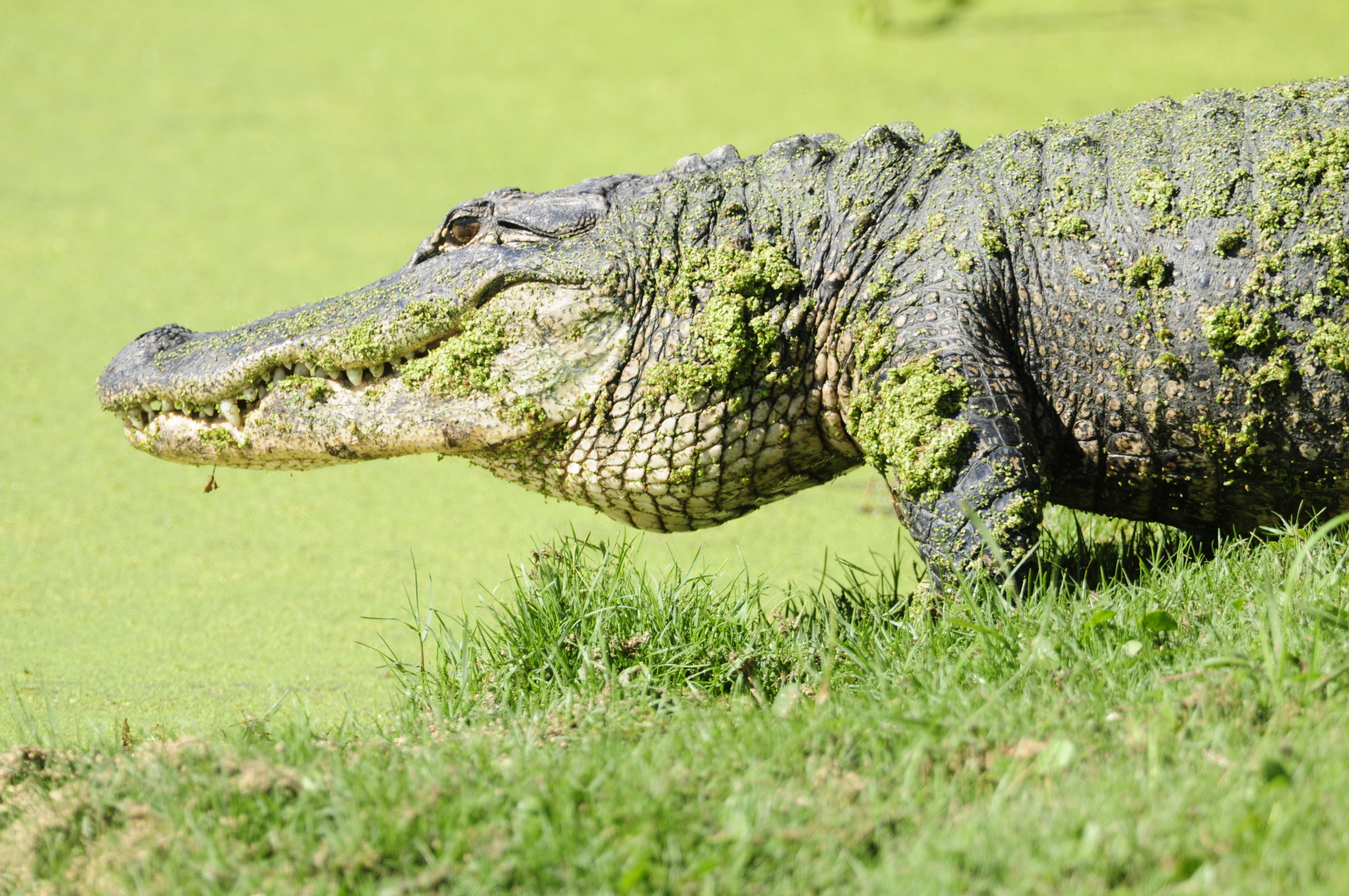 The alligator population here on Kiawah Island can be spotted in almost 150 brackish and freshwater ponds spread throughout the island. Most of the alligators seen on Kiawah Island are approximately 3 to 8 feet in length.
Alligators on Kiawah are most active during the spring, summer, and fall. You will see them most often basking in the sun on the edge of a pond.
Safety First
As always, safety comes first when attempting to catch a glimpse of the wonderful wildlife we have present on Kiawah Island. Here are a few quick tips:
Never approach any wildlife and always maintain a 60-foot distance
Do not feed the wildlife
Do not attempt to pick up or handle the wildlife
Keep all children and pets at a safe distance from each pond  
Come stay with Akers Ellis for your Kiawah Island vacation and enjoy the gorgeous creatures that inhabit it. For more details regarding the wildlife on the island and our efforts to keep them safe, check out this link.