28 Apr 2023
Every year between May and September, loggerhead sea turtles come to the beaches of Kiawah Island to nest. In fact, there are often hundreds of nests spread out across our 10 miles of beaches. The hatchlings should emerge from the nests in roughly 55-65 days and make their way toward the Atlantic Ocean.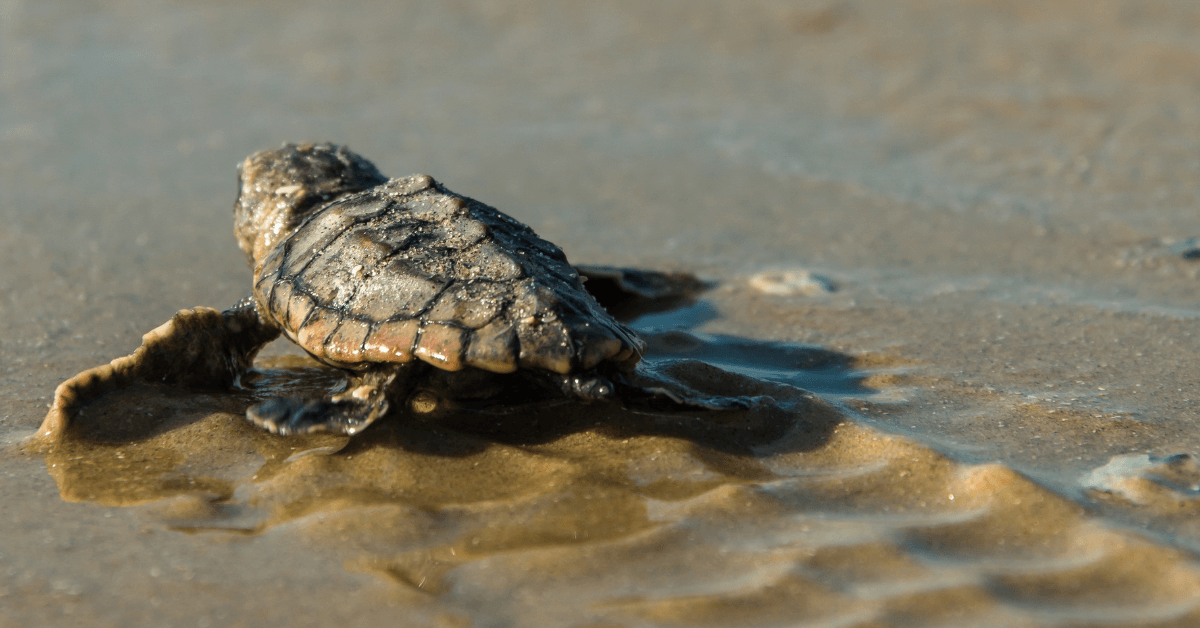 Loggerhead Sea Turtles, Nests, and Hatchlings on Kiawah Island 
Sea Turtle Season is a special time of year, and many resources are allocated to ensure these turtles are able to safely lay eggs and return to sea. Female loggerheads travel to the beach where they hatched to lay their own eggs, which can be a journey of thousands of miles. Loggerheads are 1 of only 7 recognized species of marine turtles in existence, so they are protected by the U.S. Endangered Species Act.
Loggerheads have massive heads, strong jaws, and are the largest of all hard-shelled turtles. When they are fully grown, the turtles weigh anywhere from 170 to 315 pounds. 

Did you know? Each loggerhead sea turtle nest contains around 120 eggs. That means that Kiawah Island is the birthplace of thousands of sea turtles each year. 
Kiawah Island Turtle Patrol
Kiawah Island boasts one of the biggest Turtle Patrol volunteer programs in the United States. They have nesting and hatching teams that are trained in their special fields. These teams have been working hard year after year to continuously protect the turtle nests since 1972.
The Kiawah Island Turtle Patrol has two teams: the nesting patrol and the hatching patrol.
The nesting patrol drives around every morning from May to August in the "Turtle Truck" searching for turtle tracks and turtle nests. Once a nest has been located, it is numbered, marked, and recorded. This information is given to the hatching patrol so they know when to start watching for hatchlings.
The hatchling patrol starts in July and ends in October. Volunteers walk through designated "zones" on the island to watch for activity around the turtle nests. The patrol records the number of hatched eggs, the number of unhatched eggs, and the number of hatchlings. Any stragglers are collected in a small bucket and taken down the beach towards the ocean.
This video was captured by our very own Mrs. Jane Ellis during her Turtle Patrol volunteer shift:
Sea Turtle Education & Care at the South Carolina Aquarium
The South Carolina Aquarium has a special Sea Turtle Care Center that provides medical help for sea turtles that are found stranded or injured. Sea turtles come to the aquarium most commonly after suffering from debilitated turtle syndrome, shock from being exposed to cold temperatures, or injury from a boat strike or shark bite.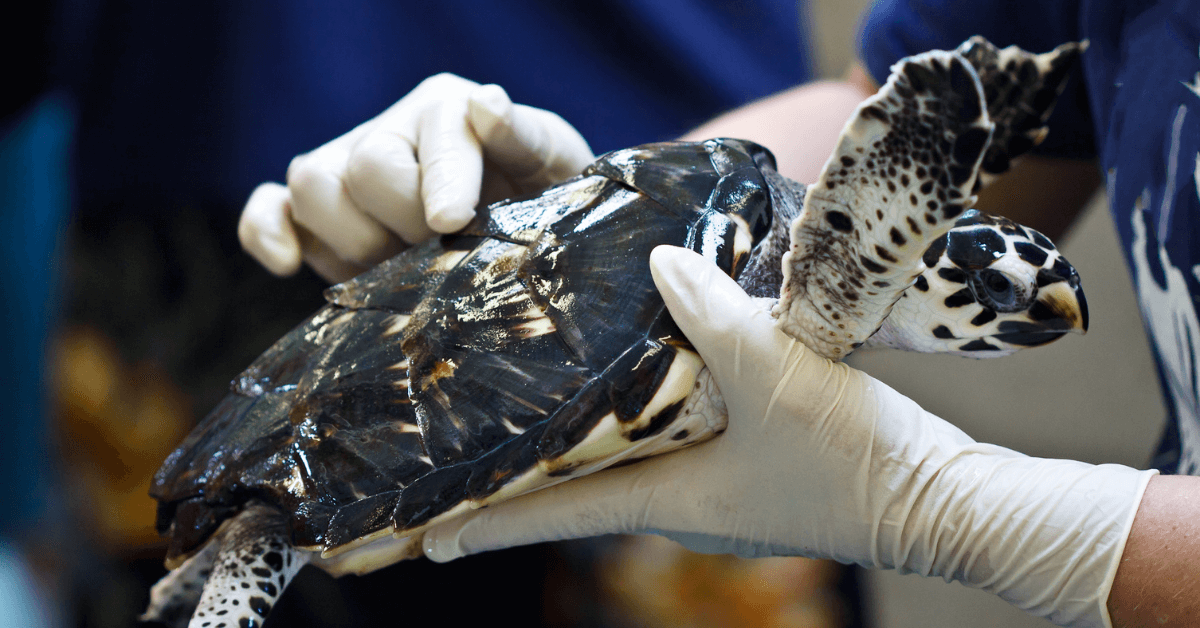 The veterinarians diagnose each turtle and work with Care Center staff and volunteers to provide treatments and care. Injured turtles are given IV fluids, antibiotics, vitamins, and other medications, as needed. Based on the sea turtle's condition, a variety of procedures may be performed, such as x-rays or ultrasounds. Rehabilitated sea turtles are released home in hopes that they will become reproductive members of the sea turtle population.
If you are interested in learning more about the species, we recommend visiting the SC Aquarium located in downtown Charleston. They offer Akers Ellis guests a 15% discount if tickets are purchased online. Click here for the current promo code and redemption details. 
Help Protect Sea Turtles on Kiawah Island
Do your part to keep these incredible creatures safe! While visiting Kiawah Island, please remember that anyone can help the sea turtles nests and hatchlings by following these rules.
Observe from a Distance
Do not disturb 

nesting sea turtles or hatchlings. Just observe quietly from a distance. 

Do not touch eggs. You could introduce germs that hurt the fragile egg. 
Do not touch the tracks left by turtles. Those tracks are very important in the research process of the species and could lead to even more discoveries about the loggerhead.
When boating, look out for sea turtles both inshore and offshore.
Fill in large holes dug on the beach at the end of the day, as adults and hatchling sea turtles can become trapped in them.
Leave only footprints. Bring all of your belongings home with you.
Lighting Regulations
Do not use artificial light on the beach at night (cell phones, flashlights without a turtle-safe filter, etc.). If turtles are nesting, the light could cause the turtle to abandon the nest.
Obey local and county lighting ordinances. 
Turn out all exterior lights visible from the beach, dusk to dawn, from May through October. Brightly lit beaches can deter nesting females. Hatchlings head toward the light, normally the stars and moonlight hitting the water, so artificial lights such as floodlights and porch lights could confuse them.
Planning to walk the beach at night? Pick up a complimentary flashlight filter at the Municipal Center (4478 Betsy Kerrison Pkwy) or at the Nature Center  (4000 Sea Forest Dr), courtesy of the Town of Kiawah.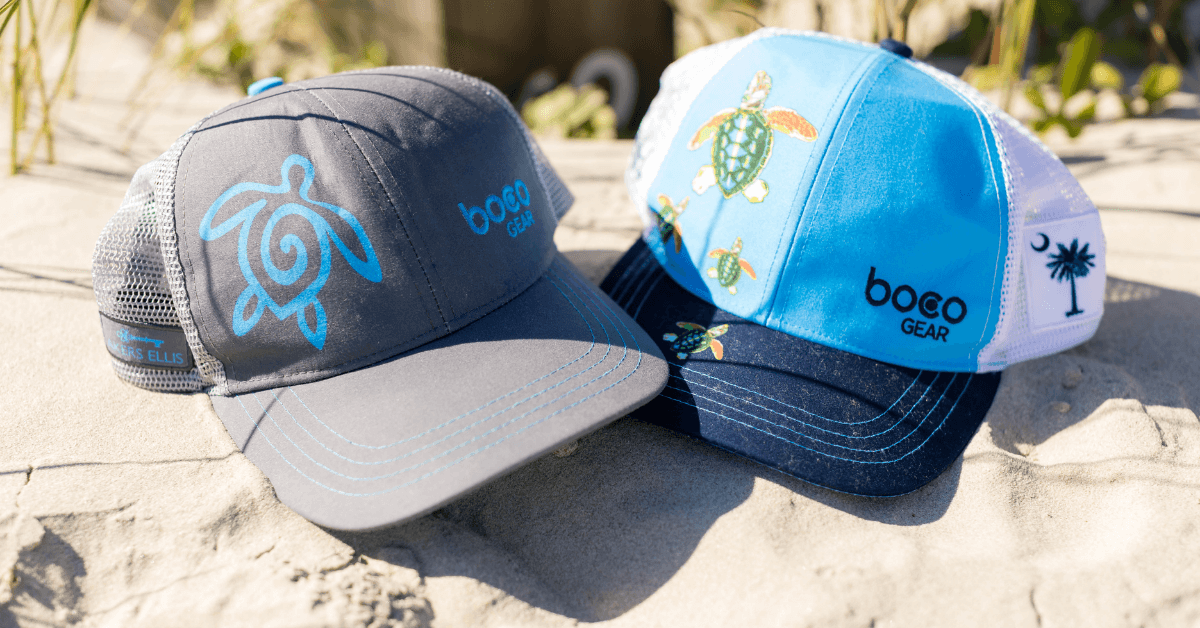 Calling All Turtle Lovers
We encourage all turtle lovers to visit Kiawah Island between May and September to experience the magic of sea turtle season. And, of course, you should choose Akers Ellis for your Kiawah Island vacation rental accommodations. We have rental properties that are comfortable, clean, and perfect for small or large groups.