11 Aug 2023
For nearly 50 years, the Kiawah Island Turtle Patrol has played a pivotal role in the protection of our local sea turtles. Throughout the summer and early fall, the Turtle Patrol is active daily, patrolling the beaches to locate, inventory, and protect nests and hatchlings.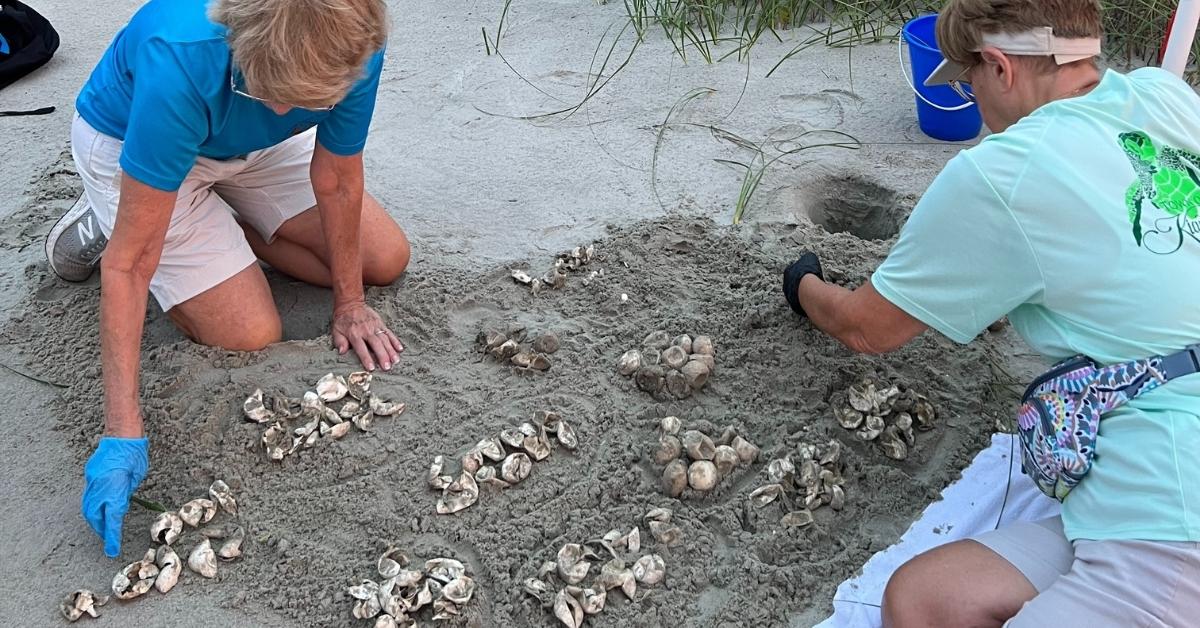 What does Kiawah's Turtle Patrol do?
The Kiawah Island Turtle Patrol is a group of trained volunteers who work with the South Carolina Department of Natural Resources. Sea Turtle hatchlings have many predators, and Kiawah's Turtle Patrol helps give these amazing creatures their best chance at survival.
The Kiawah Turtle Patrol is made up of two teams: the Nesting Patrol and the Hatching Patrol. Both teams aim to protect sea turtles while having minimal impact on their natural processes.
Did you know? Loggerhead turtles are the most common sea turtle species on Kiawah Island.
The Nesting Patrol
Nesting Season takes place starting in mid-May and typically runs through August. Every morning during Nesting Season, the Nesting Patrol surveys the entire beach to look for nests laid and provide anti-predator protection. 
When necessary, the Nesting Patrol carefully relocates nests that are in danger to safer places. The team takes extra precautions, such as matching the depth of the original nest to the new nest, to ensure disturbances are minimal. 

The Hatching Patrol
Hatching Season normally runs through the end of October. During this time, the Hatching Patrol team watches for activity around the nests marked by the Nesting Patrol. When the team sees signs of an emergence, they wait three days and then catalog and examine the content of the nest. The Hatching Patrol also helps release struggling hatchlings
Did you know? One turtle nest can contain anywhere from 100-150 eggs.
2023 Sea Turtle Season 
So, how is the most recent Sea Turtle Season turning out on Kiawah Island this year? Pretty great, if you ask us! To see the official data, visit seaturtle.org.
With the dedication of the Kiawah Turtle Patrol and the public's willingness to help protect our turtles, we look forward to more successful Sea Turtle Seasons on Kiawah Island!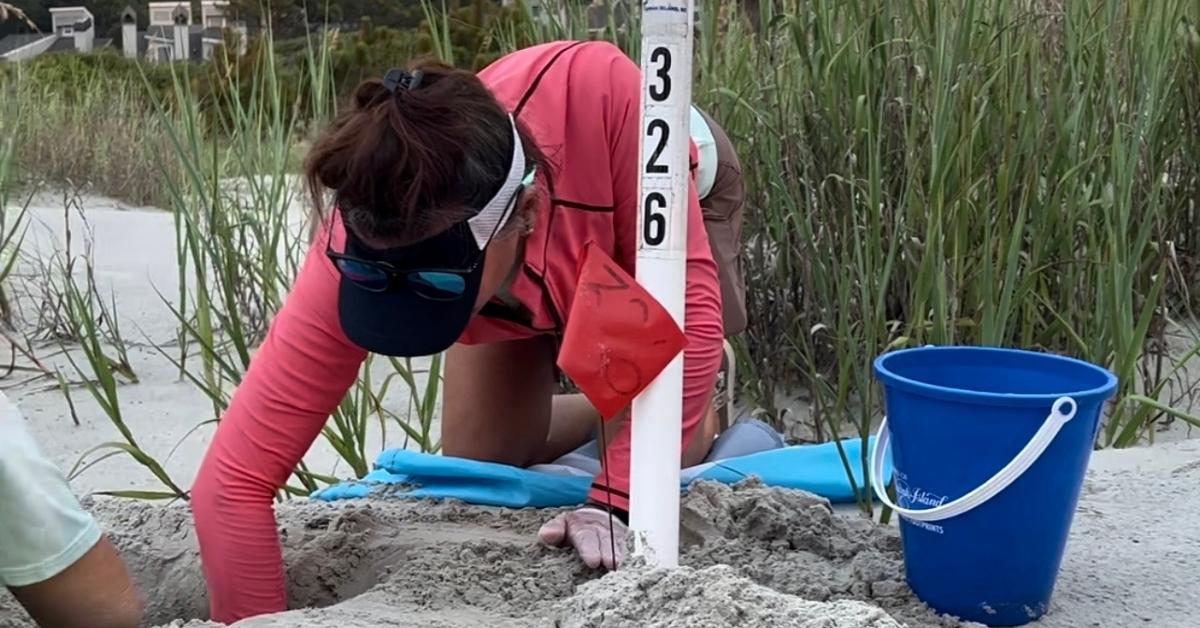 How to Get Involved
Are you interested in learning more about Kiawah's Turtle Patrol and how you can protect our special sea turtles? Keep reading to see what you can do!
Tag Along with the Turtle Patrol
The Kiawah Island Turtle Patrol offers two ways for residents and visitors to get a firsthand look at how the Turtle Patrol works.
Observe a Nest Inventory. Visit the Sea Turtle Nest Inventories page to see a schedule of upcoming inventories. Nest inventories take place from July through October
Shadow the Hatching Patrol. Tag along with the team during their daily beach patrol. Patrols start at 6:00am.
Sea Turtle Safety Tips
Anyone on the island can do their part to help protect the sea turtles! Here are a few ways YOU can make a difference during Sea Turtle Season:
Do not use artificial light on the beach at night. This includes cell phones and flashlights without turtle-safe filters.
Beachfront property owners and visitors must turn off all exterior lights visible from the beach from dusk until dawn.
Fill in any dug holes and stamp down your sandcastles before leaving the beach.
Never touch sea turtles or turtle eggs.
Leave only footprints! Bring all of your belongings home with you and dispose of trash properly. 
Have Questions?
If you have questions about our local sea turtles or Kiawah Island's Turtle Patrol, contact seaturtles@kiawahisland.org.