17 Oct 2019
All About Bobby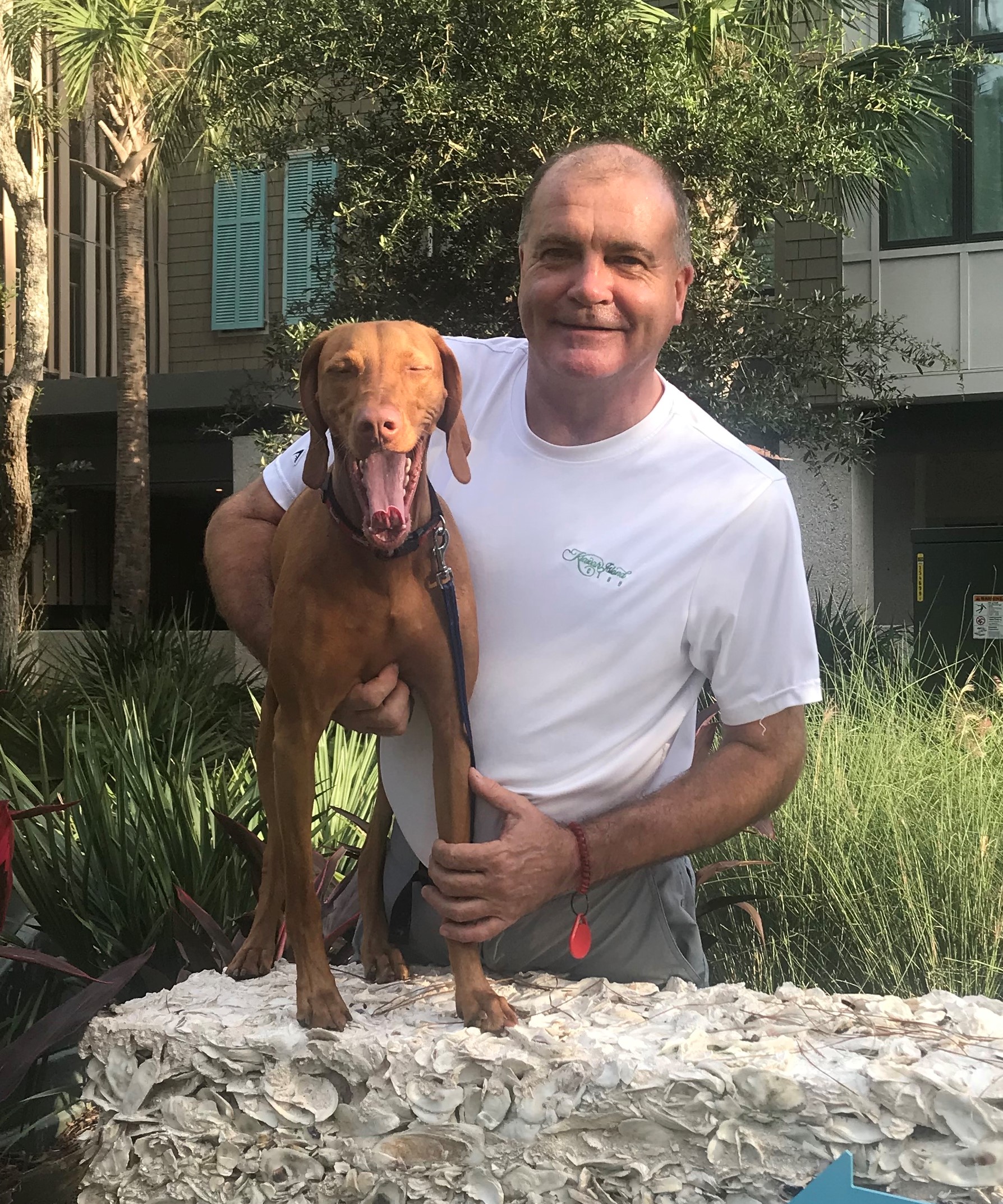 Born in Bethpage, Long Island, NY, Bobby received his associate's degree in Science Technology for Chef Training from Walnut Hill College in Philadelphia, PA. He owned and managed a restaurant in Princeton, NJ, for 22 years before moving away from the area. Additionally, Bobby had the opportunity to cook for former President Clinton as well as at the prestigious James Beard House in New York City.
He was introduced to Kiawah Island in 1992 when his parents bought a vacation home, and he later moved to the island in 2013. For 6 years, Bobby was the chef at the private Kiawah Island Beach Club and was fortunate to build relationships with many Kiawah property owners. He earned his real estate license and joined the Akers Ellis team in 2019. As a former chef and restaurant owner, Bobby understands the importance of outstanding customer service, and he welcomes the opportunity to share his local knowledge and help others purchase property on his beloved island. Bobby and his wife Lynda reside on Kiawah with their Vizsla puppy Starr and enjoy everything about the Kiawah lifestyle - biking, fishing, and walking on the beach. Of course, cooking remains one of his favorite things to do as well.
Bobby says, "It is truly an honor for me to represent Akers Ellis. In my new position, I look forward to drawing on my previous experience as chef of the Beach Club in order to help potential buyers not only find the right property but understand the island. Whether by car or bicycle, I would love to give you a house tour of Kiawah!"
Hire Chef Bobby
Bobby is an Akers Ellis Sales Agent by day and Private Catering Chef by night! Contact Bobby Trigg to customize your menu and enjoy dinner for four or more in the comfort of your Kiawah Island vacation rental! 
"Keep it Simple, Fresh and Fun! These three words define my cooking philosophy. When I create a meal, I build it one layer at a time, incorporating different flavors and textures. My cuisine is a blend of Mexican, South American, and classical French flavors, which I've coined 'French-Mex.'" - Bobby Trigg
Client Testimonials
"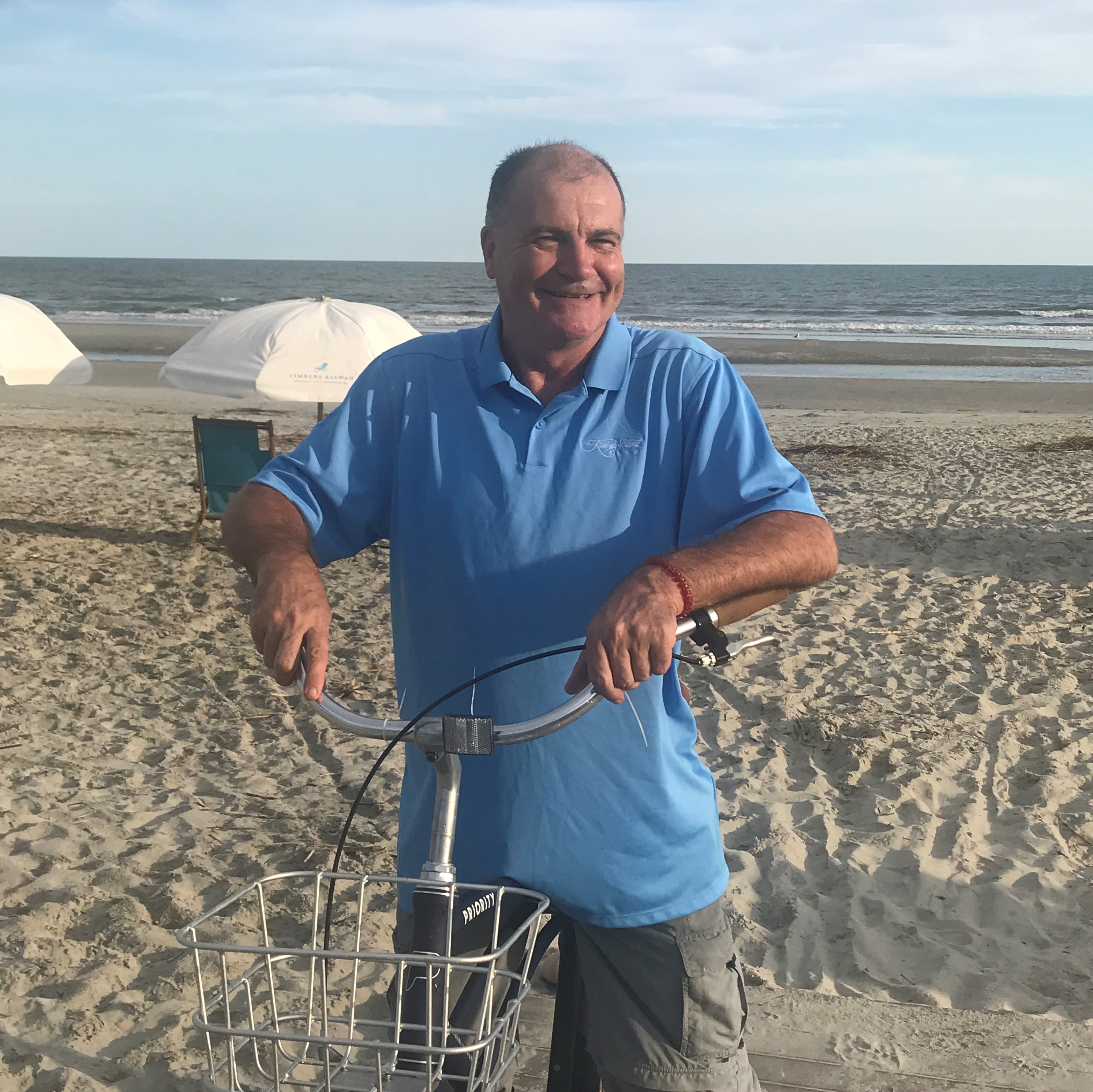 Bobby recently helped us achieve a longterm dream of purchasing a property on Kiawah. After a brief conversation with him, he instinctively understood our goals and priorities and recommended the villa which we ultimately purchased. Bobby was a pleasure to work with and made the process seamless despite the 600-mile distance between us. He is a definite asset to Akers Ellis." -Cindy Field
"Bobby Trigg is my choice for a dedicated, honest, enthusiastic realtor. Whether I intend to sell my home or buy a home, I know Bobby would do everything in his power to make it happen. And... as an extra bonus, he is the 'best' chef and caterer in town!" -Joan Collar
"We used Bobby Trigg and had a fantastic evening celebrating a big birthday. The food from A to Z was outstanding, and Bobby made the evening very fun. We highly recommend a gourmet dinner night with Bobby." -Fred and Marcy Dumas
"I have known Bobby Trigg for over thirty years, starting in Princeton where he was the Chef / Owner of The Ferry House for 21 years. I consider Bobby a close friend. He is kind and dependable as well as a very hard and diligent worker. I am confident that Bobby will give his all to this new endeavor in Real Estate." -Doctor Richard Lehman
"Just a few words of thanks but also praise for Bobby Trigg. My wife and I have wanted a getaway villa on Kiawah Island for many years. We got together with Bobby and shared our thoughts and desires and he instantly went to work. The rest is history as they say. We secured the deal on the villa of our dreams with Bobby's help! He was so in-tune with our needs, so helpful, so determined to make our villa a reality. Every step of the way he was there, solving issues, researching things we didn't understand. His response time and return of texts, e-mails, and phone calls were superb. Nevermore than an hour or two and Bobby had the answer. What a great agent and representative of the Akers Ellis team. I whole-heartedly recommend Bobby Trigg for anyone's real estate needs!" -Mark Matuszak